Samira van Stiphout
Cosmetic doctor
Dr. Samira van Stiphout studied medicine at the Radboud University in Nijmegen. After her studies, she worked for several years in the hospital as a doctor in emergency care and oncology for internal medicine, after which she also worked for 2 years in general practitioners medicine. These were very valuable years, in which she gained a lot of experience. However, her heart turned out to lie more in cosmetic medicine, after which she took the step to specialize in this. Dr. Samira van Stiphout is also a member of the NVCG.
"The cosmetic area has always drawn me, I just had to grow there".
It also wants to provide the best care in this area, while continuously developing. She does this by, among other things, being very involved in training and education, but also conferences and courses within the trade association.
In her work as a cosmetic doctor, Samira emphasizes natural results.
"What I enjoy most is drawing up a sustainable treatment plan with a client in order to age in a beautiful way, while retaining their own face"
"I am described as calm and meticulous with an eye for detail". She is able to reassure clients and explain what is possible in each individual case. "The Cosmetic profession is tailor-made, every person is different and my mission is to appreciate someone's uniqueness".
"The biggest compliment I can get is when someone is very satisfied with the result and others only notice that someone looks fresher, more rested or younger, for example, but don't know that something has been done. Natural result. "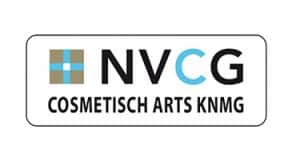 "Cosmetic medicine is a wonderful way to highlight someone's natural beauty."