Acne scar removal with fillers
A smooth skin with the help of hyaluronic acid
Acne scar removal with fillers
Treatment of scars using hyaluronic acid is a relatively unknown procedure. Unjustly so, we believe, because the results are nothing less than stunning! Hyaluronic acid improves skin structure, plus it helps to correct deep and surface-level (acne) scars. This is because hyaluronic acid retains water and water can create volume. Dimples, dents and other irregularities are filled out by the treatment, while the scars are hydrated into the bargain. This makes the skin more supple and elastic. Both deep and surface-level scars can easily be removed using hyaluronic acid fillers. The risks of treating acne scars with a filler are tiny.
Why undergo a hyaluronic acid treatment for (acne) scars?
Acne scars comprise small dents or dimples in the skin. A hyaluronic acid-based filler refills the skin from the inside, restoring its volume to that of the neighbouring skin. This treatment can also tackle dark or red scars (hyperpigmentation) and hypertrophic scars (scars with excess skin) nearly as effectively as acne scars. Especially hypertrophic scars are usually perfectly treatable and can be made less apparent. Please not that prices advertised in our videos may vary from our current prices.
It is important to arrive 30 minutes before an acne scar removal treatment so we can apply a numbing cream. Before we can treat you, we want to map out your health. Also, you'll need to give your doctor at The Body Clinic consent for treating you. Together with your doctor you select the scars you want removed. You'll receive a few injections for each scar and then the area has to be cooled for a bit. Sometimes a second treatment is needed for optimal results.
| | |
| --- | --- |
| Preparation: | Present 30 minutes before the treatment |
| Anaeshetic: | Yes, cream |
| Duration | 20 minutes |
| | |
| --- | --- |
| Pain (0-10): | 5 |
| Product: | Hyaluronic acid |
| Safety: | Extremely safe |
| Effect duration: | +/- 12 months |
Natural result
The doctors at The Body Clinic only treat acne scars using temporary hyaluronic acid fillers. In other words, nothing about your facial feature changes. A huge advantage of hyaluronic acid fillers is that they stimulate the production of your body's own collagen. Another advantage is that this filler can be actively dissolved. The result is a smooth skin, while you retain your natural contours and your image. That's what we stand for!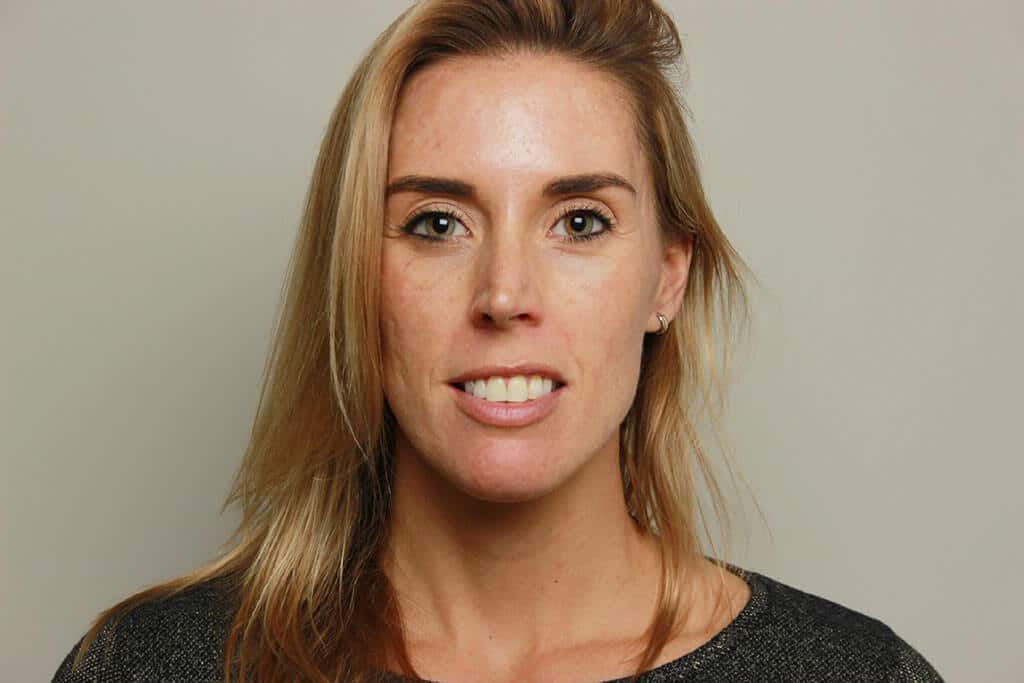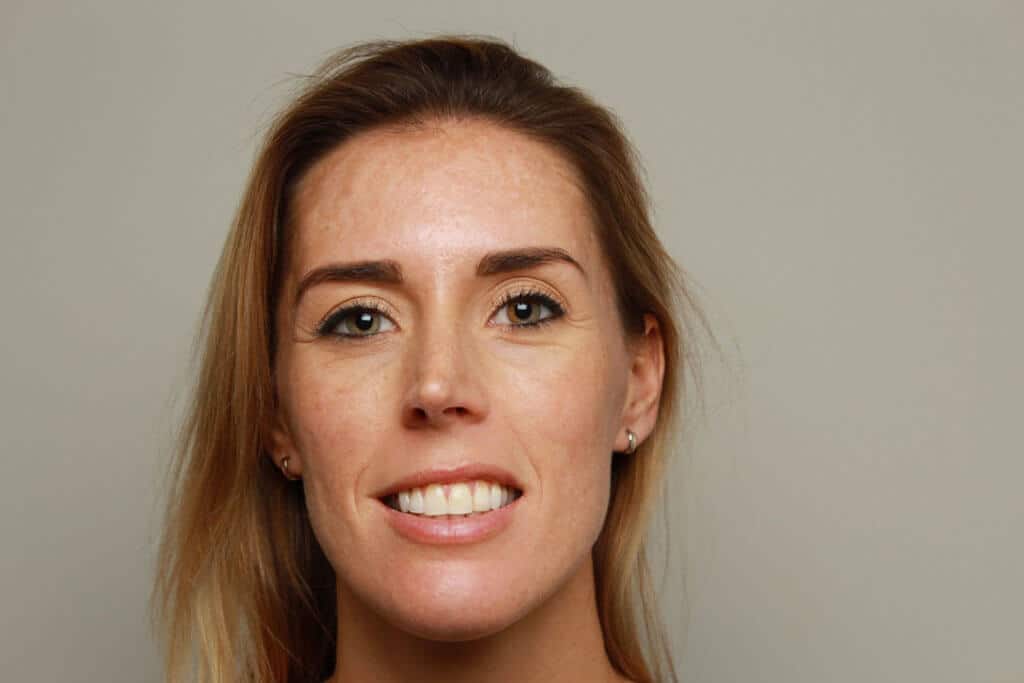 Before and after the treatment
To minimize pain during treatment, we advise you to arrive thirty minutes in advance of your procedure so that we can apply an anaesthetic cream. To prevent bruising: try to avoid consuming alcohol 48 hours in advance of your treatment. Do not administer any blood-thinning medication five days before your treatment, such as Naproxen, Ibuprofen or Ascal – if necessary consult your doctor on this. Our advice is also to quit any food supplements, vitamins or fish oil five days in advance of your treatment and to start taking Arnica drops around the same time.
Stay out of the sun (and the tanning salon) for the first week after treatment. We do not recommend visiting the sauna in this period either. Please wait with visiting your beautician for a minimum of two weeks. We would like to welcome you back for the check-up appointment to go over the results.
Depending on your skin type and sensitivity, some swelling, redness of the skin and bruising might occur. You may camouflage these the very next day.
Your body gradually breaks down the hyaluronic acid fillers that we use for acne scars over the course of approximately 12 months. This is an average, and may differ per client.
Is it really true that fillers can be used to treat acne scars? And what are people's experiences with this type of treatment?
Yes, fillers can be used to treat acne scars! While suffering from acne is a burden for anyone, the consequences of acne can stay with a person for years. Even if a person can muster the discipline not to scratch their acne spots, inflammation of the skin can still lead to scars. As a rule of thumb the heavier the acne, the more far-reaching the consequences. However, sometimes a mild case of acne can leave scars too. Exactly how prone a person is to developing scars varies from person to person.
What exactly do you regard as a scar? And which scars can be treated?
The concept of scars covers a large group of skin disorders. Hyperpigmentation (red and/or dark spots), for example, may appear as a skin disease. We distinguish two types of acne scars – the ones with tissue growth and those with tissue loss. In particular the latter can be treated perfectly with (hyaluronic acid) dermal fillers. This is because hyaluronic acid's most important quality is its ability to retain water. In the case of hyaluronic acid this is not just a few drops, but a thousand times its volume! So fillers may not just improve the flexibility of a person's joints, but also the resilience and suppleness of their skin.
But aren't fillers associated with the treatment of wrinkles and lines?
That's true. Fillers are very useful in this regard. But hyaluronic acid is also great for treating acne scars. A number of techniques exist for acne scar treatment, ranging from silicone gel to chemical peels. But Botox and dermal fillers definitely belong to the list of treatment options.
What is the best treatment for acne then?
That's not easy to say. The answer depends not only on the size and depth of the scars, but also on a person's budget and agenda. An intensive scar treatment may require a downtime of up to seven days.
Why do you need seven days of downtime?
Injecting hyaluronic acid fillers into scars smoothens dimples, dents and other skin irregularities. At the same time, the skin is hydrated. Injecting hyaluronic acid fillers into scars is yet a relatively unknown method, but unjustly so, we think. The result is nothing less than spectacular! The risks of filler treatment for acne skin are minimal. You just need to take into consideration the possibility of light bruising and tenderness of the skin, just as you would with any other filler treatment. The skin may swell up and/or additional swelling may occur after one or two days. However, the result is often more than worth it!
Free intake
Prior to the treatment(s) of your choosing, The Body Clinic offers you a free and non-binding intake with one of our doctors. During this intake, certain aspects will be discussed such as the treatment safety, your health, alternative treatments, the effect duration and the accompanying costs. After your intake you will have the option to schedule a follow-up appointment, or if you would like you can be treated immediately.
The temporary hyaluronic acid filler by Croma is a particularly safe filler. So far, more than forty million treatments have been carried out using this filler. Hyaluronic acid fillers bear a big advantage over other fillers in the fact that they can be actively dissolved. This provides you with extra safety. Quality and safety are paramount when we decide what filler to use.
The first 2ml treatment costs 500 euros, the second 2ml treatment costs 500 euros, totalling 1000 euros. For the best results we recommend a second procedure after two to four weeks.
Treatment
Price
Acne scars with hyaluronic acid per treatment


Often 2 treatments needed

€ 500