Chin correction without surgery
Improve facial contours
Chin correction
The shape of our chin determines our facial contours to a very large extent. As we get older, the shape of our chin can change. We may not like very much what our chin turns into. In addition, some dimples and wrinkles may develop on the chin. The culprit here is a muscle pulling the skin inward, as it were. Much can be remedied with the help of a Botulinum toxin treatment, relaxing the muscle that pulls at the chin. So, if you prefer a more aesthetically pleasing contour, this may be accomplished by a chin filler treatment.
Why a chin correction?
Facial contours can be improved without much ado with the help of a simple Botulinum toxin treatment for a recessed chin, or, alternatively, with a combination of a Botulinum toxin treatment and a filler treatment. Both approaches result in more aesthetically pleasing facial contours. If your chin is smallish or does not fit or suit the rest of your face, it may be enlarged using a filler. This not only gives you a more beautiful facial contour, it has the bonus benefit of creating a more strongly defined jawline. Both treatments are virtually pain-free and yield beautiful and natural results. The effects of the Botox procedure last between three and four months, the effects of the chin filler 12 months, approximately. The procedure is very popular among both men and women.
The area of the chin will standardly be pre-treated with a numbing cream. It is important you arrive thirty minutes before your treatment to make time for this. Before the procedure can begin, your health will be mapped out and pictures will be taken of the relevant area. After you have given your doctor consent for the chin treatment, a few injections will be made in your chin. This treatment rarely lasts more than five minutes. Please note that prices advertised in our videos might differ from current prices.
| | |
| --- | --- |
| Preparation: | please be present 30 minutes in advance of treatment |
| Anesthetic: | Yes |
| Pain (0-10): | 3 |
| | |
| --- | --- |
| Product: | Hyaluronic acid |
| Safety: | Extremely safe |
Natural result
During a chin treatment, the doctors at The Body Clinic always use a volume filler. Volume fillers are always injected very deeply, which allows them to guarantee an especially natural result. These types of fillers provide a subtle improvement to your chin contours, restoring balance to your face. Overcorrection during a chin treatment is out of the question. Next to supplying volume, hyaluronic acid fillers also stimulate your collagen, which improves the quality of your skin over the long term.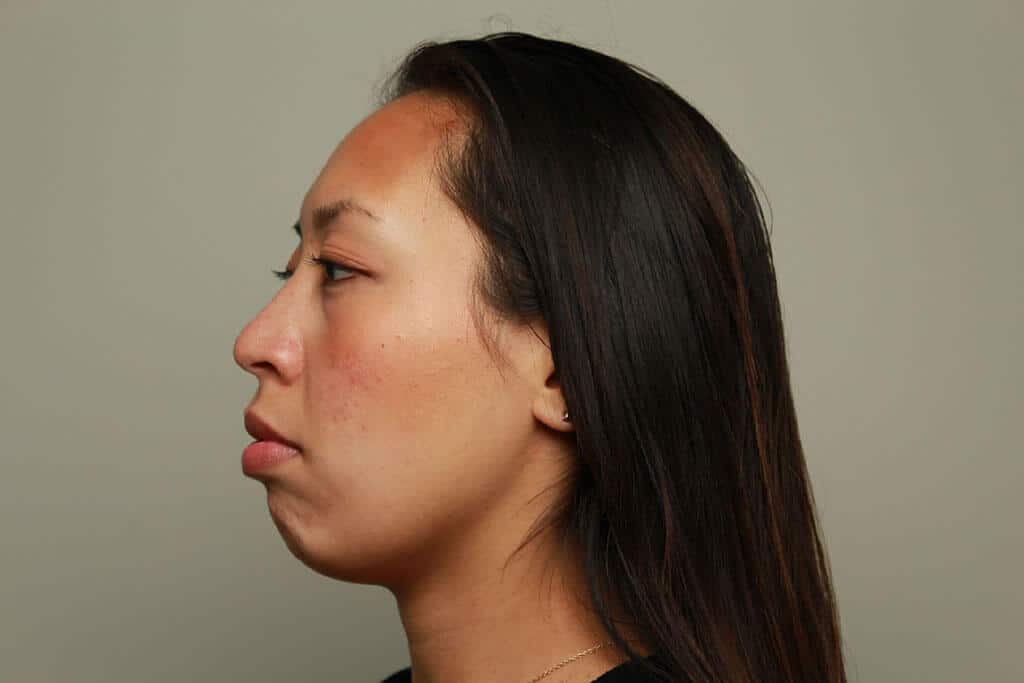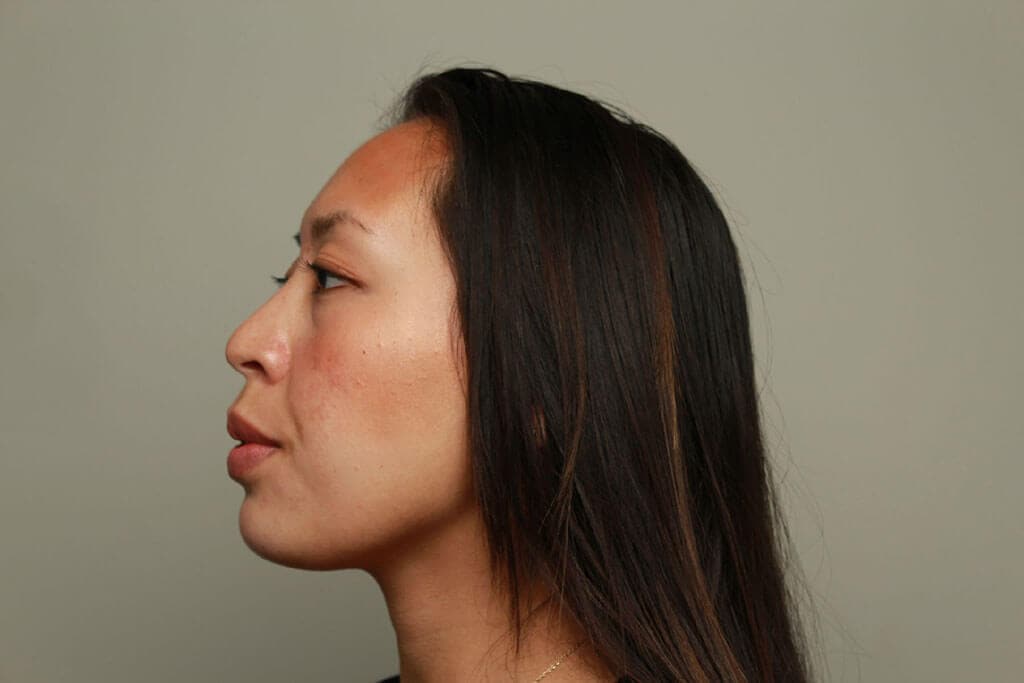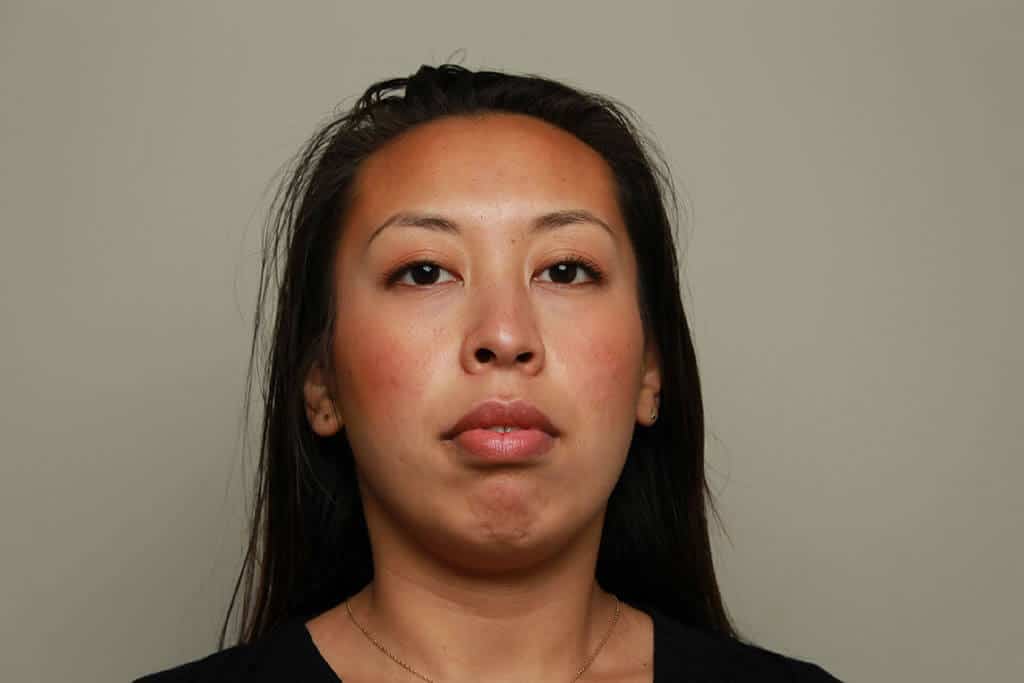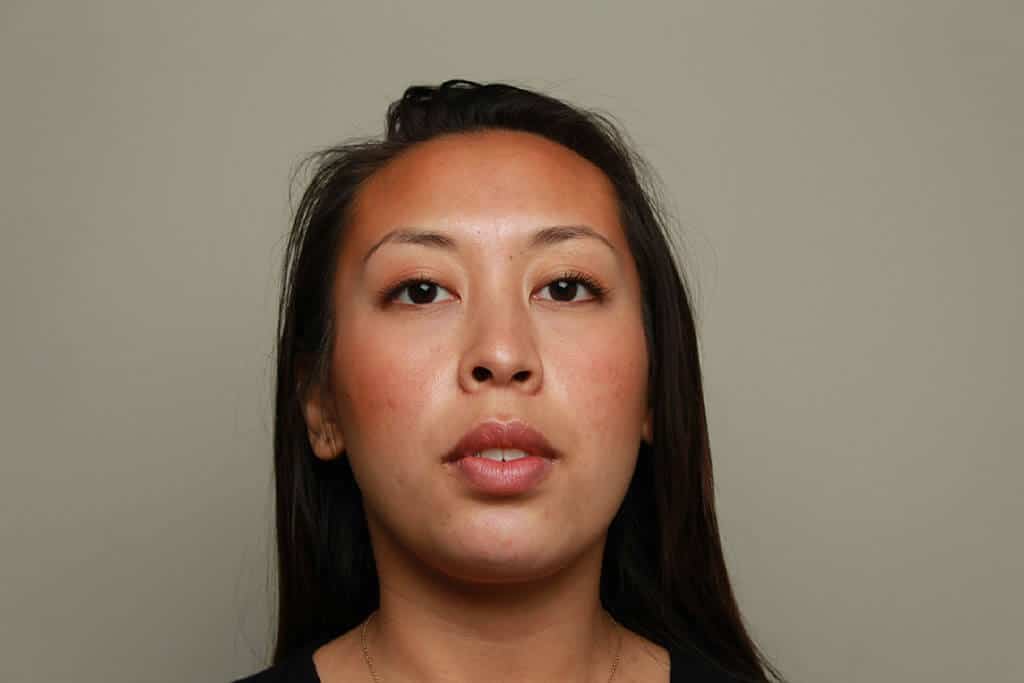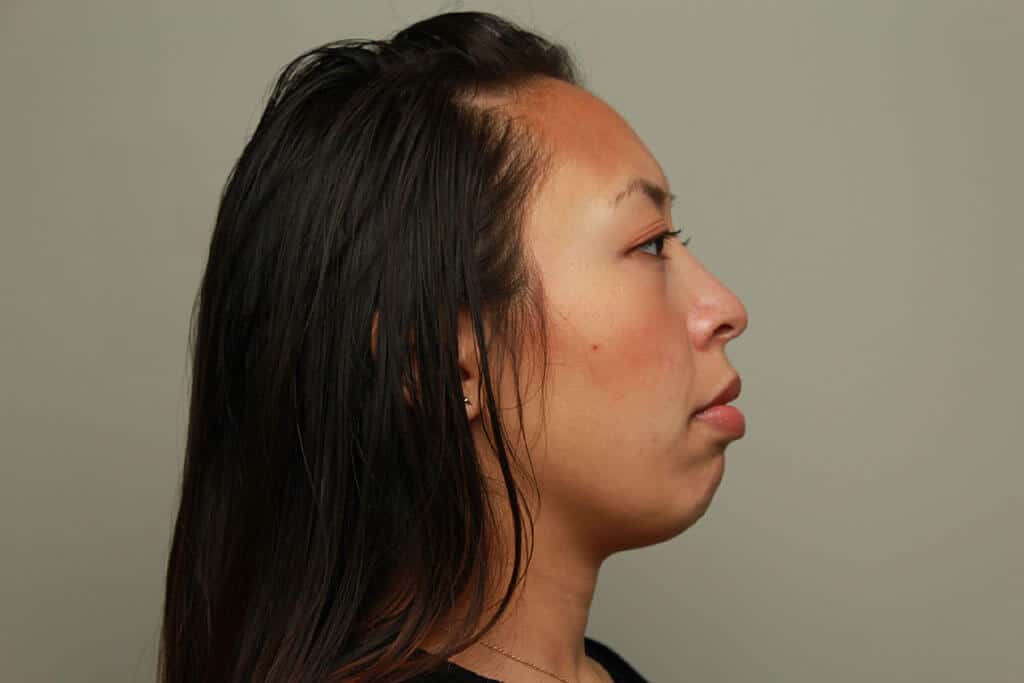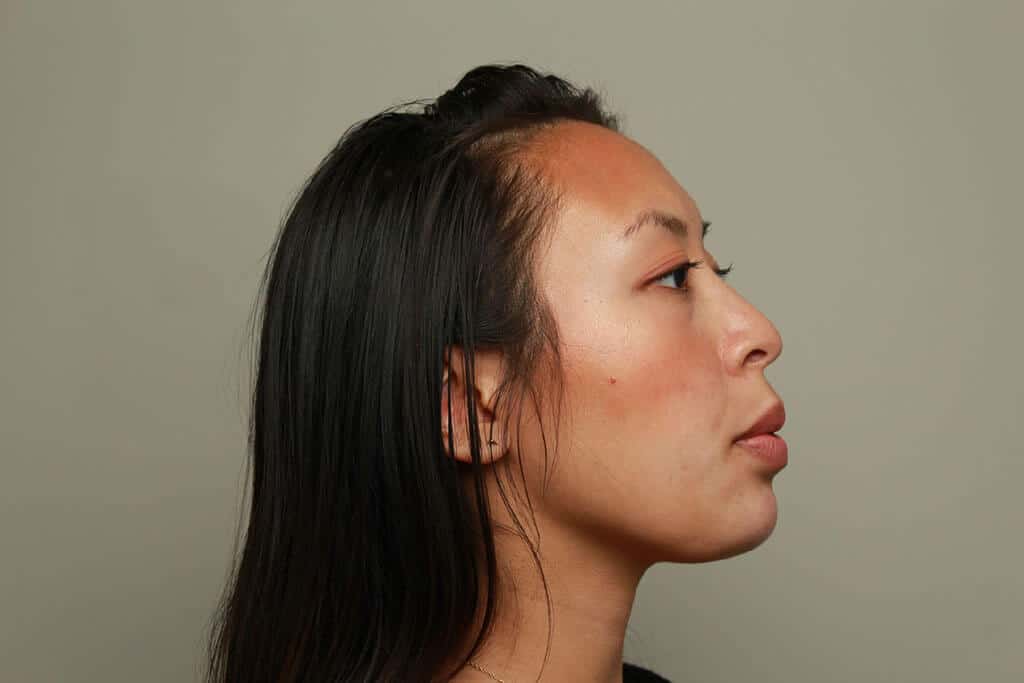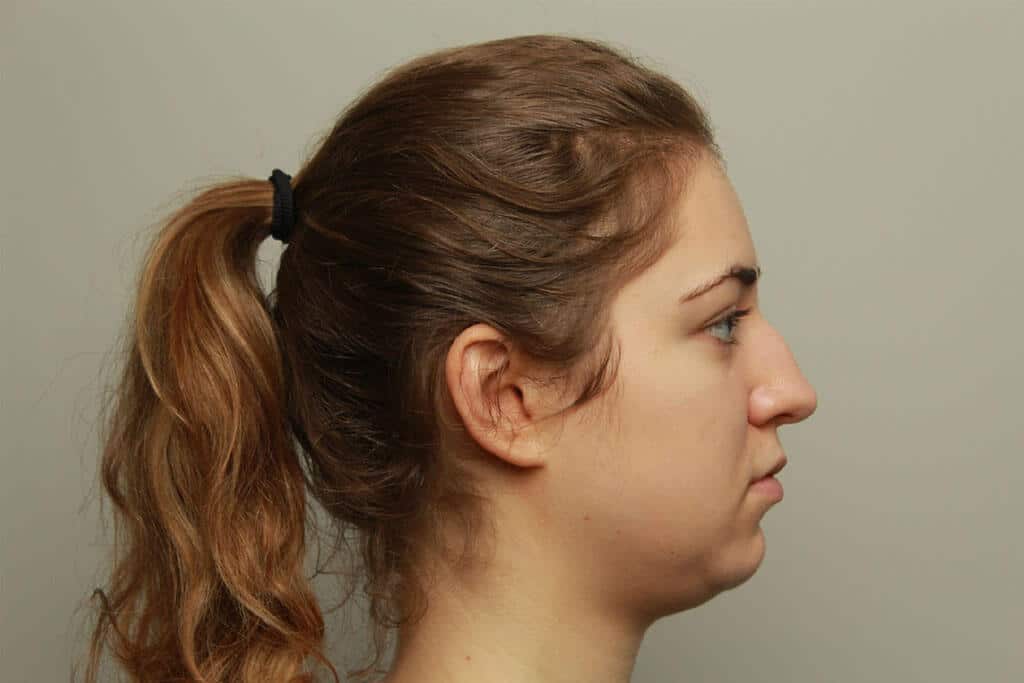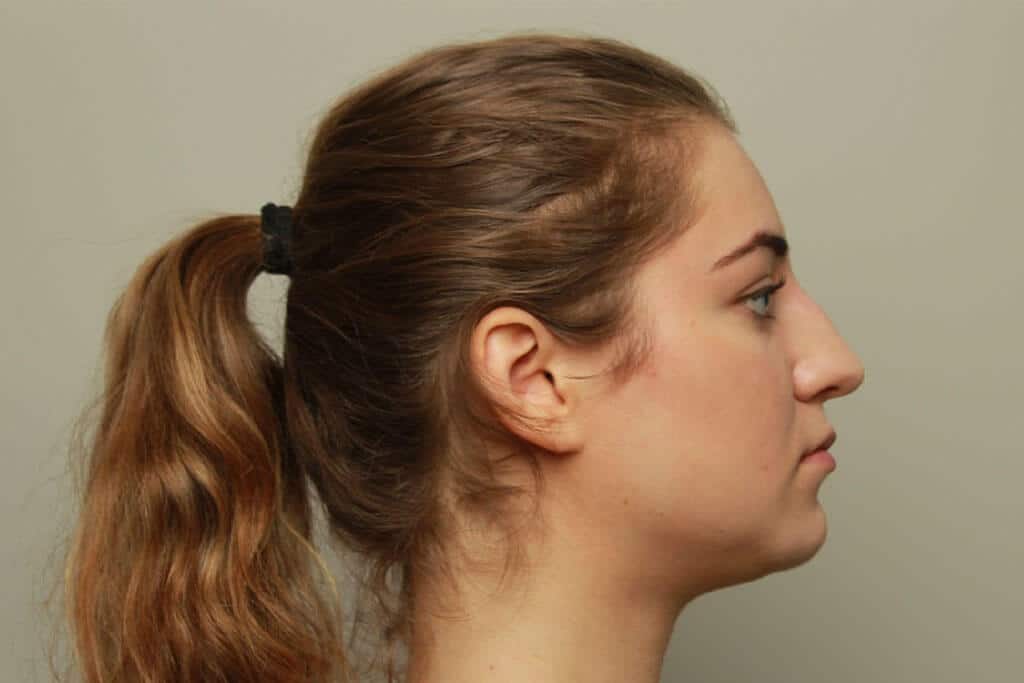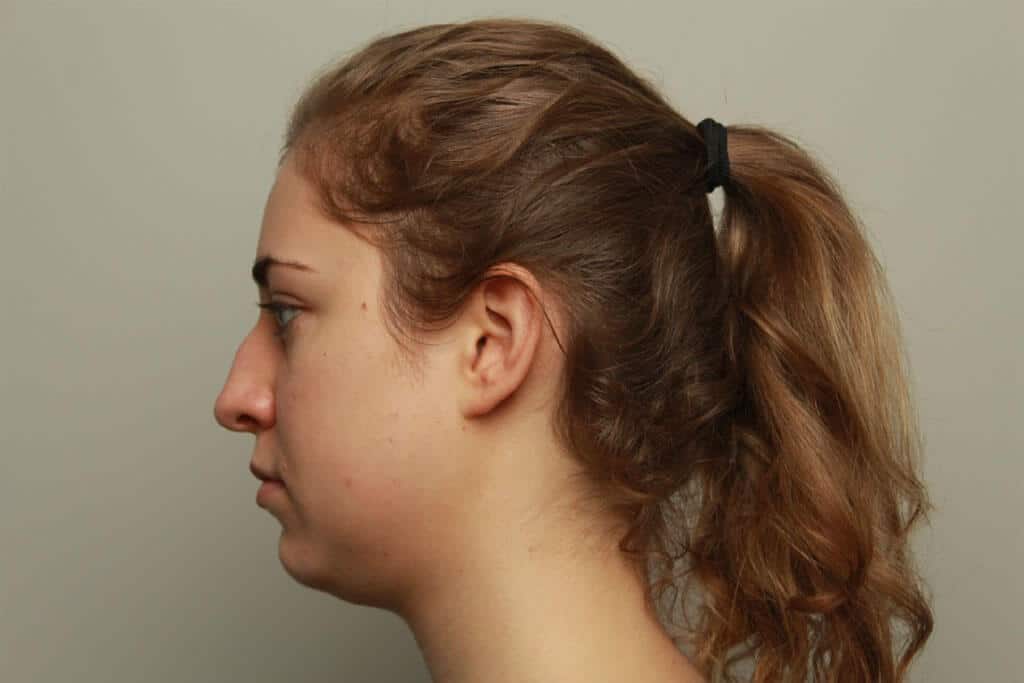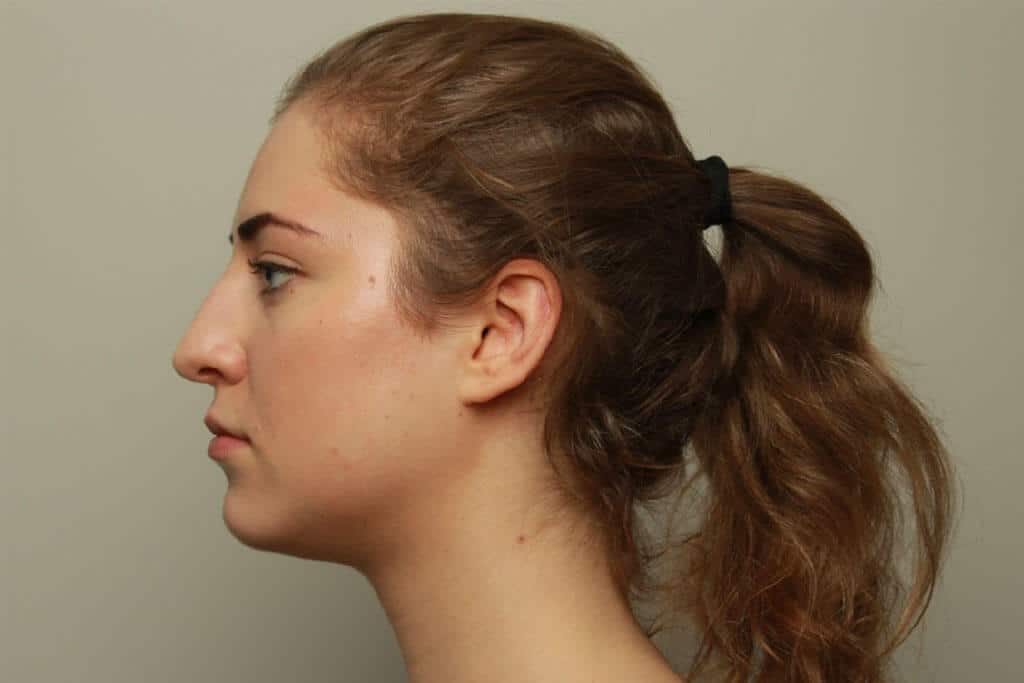 Before and after the treatment
If you arrive thirty minutes before your appointment, we can apply an Emla (numbing) cream. To prevent bruise formation: You can start taking Arnica drops five days in advance of your procedure. It is recommended that you quit the intake of any food supplements, vitamins or fish oil five days before treatment. Neither should you take any blood-thinning medication during this time frame, such as Aspirin, Naproxen or Ibuprofen. If you need these, consult your family doctor. Please do not consume any alcohol for 48 hours leading up to your treatment.
Avoid sunlight for the first week post-treatment. Use a sunscreen with an SPF30 minimum every single day. We suggest that you do not visit the sauna or tanning salon during the first week after your treatment. We also advise you to not undergo any beauty therapies (e.g. scrubs or peels) during the first two weeks after your procedure.
Although your chin will usually not show any signs of treatment, some swelling might occur. This swelling will subside after just a few days. Once in a blue moon, some bruising might form, but you are allowed to camouflage this the next day.
The results will be visible for 12 months on average and gradually decrease over the final few months. Results may differ from person to person.
Free intake
We consider it of the utmost importance that you are well-informed when choosing the treatment that suits your needs. This is why we offer clients a free and non-binding intake appointment with one of our doctors – this way, you can meet your treating physician beforehand and discuss the important aspects of your treatment with him/her. At the intake, we also map out your health, address your expectations and discuss possible alternative treatments for the treatment of your choice. Our doctor will give you an expert opinion. If you want to, you can receive your desired treatment directly following the intake. A chin correction does not require surgery, only a temporary hyaluronic acid filler.
Safety
For our chin correction procedure we inject your skin with a hyaluronic acid. This is an extremely safe substance that bears properties beneficial to your skin. It hydrates and stimulates collagen production. For our chin fillers, we often use Princess-brand hyaluronic acid. One of the market leaders, it has been used in over forty million fillers. During your free intake we can discuss possible
| Treatment | Price |
| --- | --- |
| Chin correction from | € 700 |
FAQ
Will a Botox and/or filler treatment of the jaw hurt?
We anaesthetize the chin for a filler treatment with a numbing cream. This makes our chin treatment nearly pain-free. Anaesthetization is not necessary for a Botox treatment.
Won't my face become wider if you fill out my chin?
Not at all. We aim to improve the contours of your face. For example, we can project forward a slightly receding chin or lengthen a short chin. This improves the harmony of your facial proportions and allows us to emphasize the V-line of your face.
What should I keep in mind after a Botox and/or filler procedure on my chin?
You may suffer from swelling and hypersensitivity in the area where you have been treated. We advise you to refrain from sports and strenuous physical exercise on the day of your treatment and from visiting saunas and tanning salons for a week following treatment. Also, try not to expose the treatment area to sunlight for the first week following.
Can I still talk/eat/chew directly after a chin procedure?
Yes, you will be able to do most anything directly after treatment. The numbing sensation might subsist for a little while.
How much does a chin treatment cost?
Botox chin 195 euros. Filler chin starting at 700.