Fillers
Wrinkles and contour
Fillers
Fillers are a kind of gel used as a filler medium. Contrary to botulinum toxin – a substance that relaxes muscles temporarily, thereby erasing wrinkles, lines and frowns – fillers actually fill up grooves, lines and wrinkles temporarily. The Body Clinic normally uses fillers based on a hyaluronic acid and only the best of brands, such as Restylane, Juvederm, Teosyal or Princess. By now, tens of millions of treatments worldwide have been carried out using hyaluronic acids and their safety has been guaranteed in the long term.
The two main filler applications are
To treat tiny lines around the mouth, under-eye bags and lips and practically all superficial lines and wrinkles in the face the 'thin' hyaluronic acid from the Restylane and Teosyal ranges is excellent. Trust our physicians to choose whatever brand suits your needs best. Each brand has unique characteristics, to be used to suit specific needs in specific areas.
The ageing process comes with the loss of fat and support tissue in the face. A person loses volume and this slackens the skin. The cheekbones become just a little less prominent or the forehead starts to look more narrow, all due to the loss of volume at the temples. By filling in the contours of the upper portion of the face one can restore that wonderful V-shape of a face that radiates youth. Other areas that qualify for contour restoration are: cheeks, nasolabial fold lines, corner of the mouth fold lines, and jawline. If you want to read more about volume restoration, please refer to "liquid facelift".
Natural result
Because of the effects of natural aging, certain facial features – such as a sullen frown or a drooping mouth corner – will stick out more. Most people opt for a subtle correction, but not a full-scale transformation. The doctors at The Body Clinic will take your natural facial contours into account, and work under the motto 'Less is more'.
This is why we, if necessary, offer a 'finishing touch' during the check-up appointment, and draft up a treatment plan tailored to your particular desires. We will also refrain from altering your visage, but rather restore to you what you have lost over the years. Youthfulness, volume and a radiance that will make people go 'Wow!'.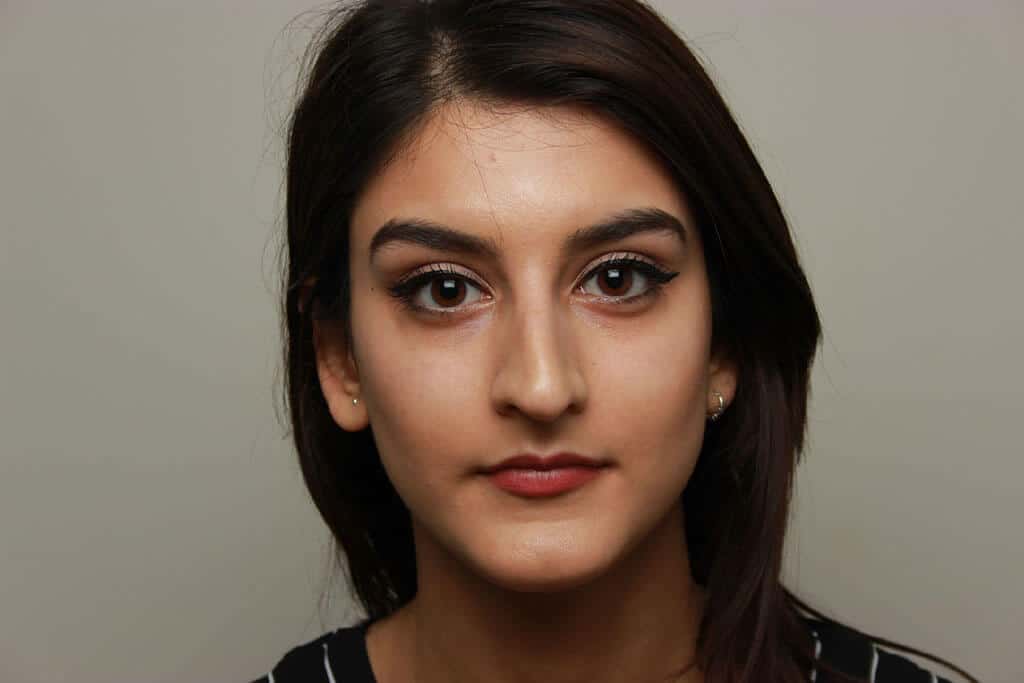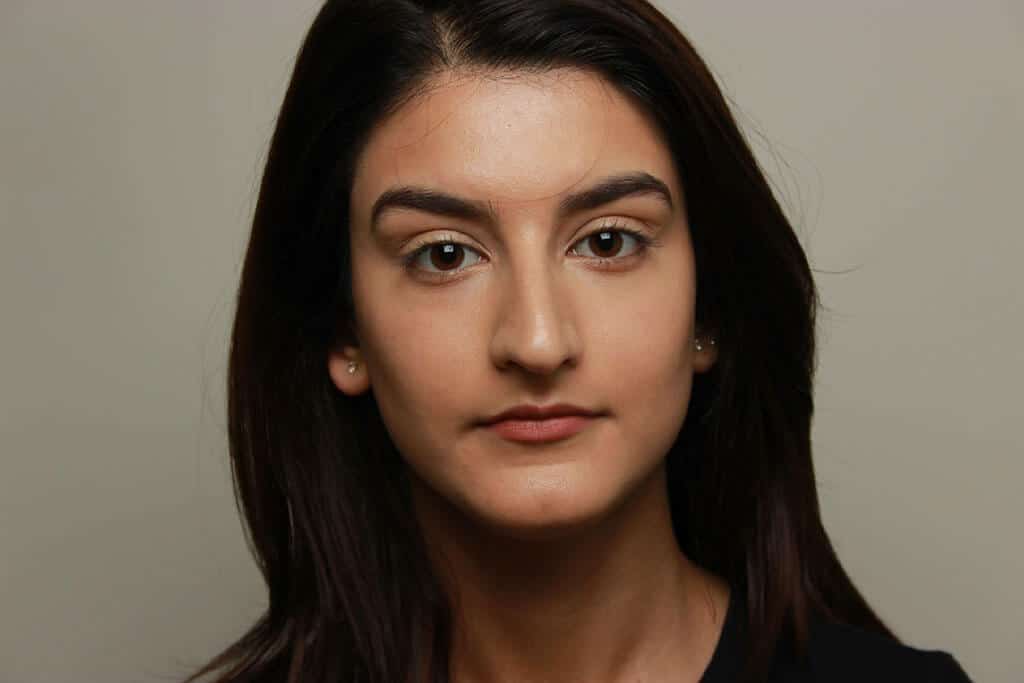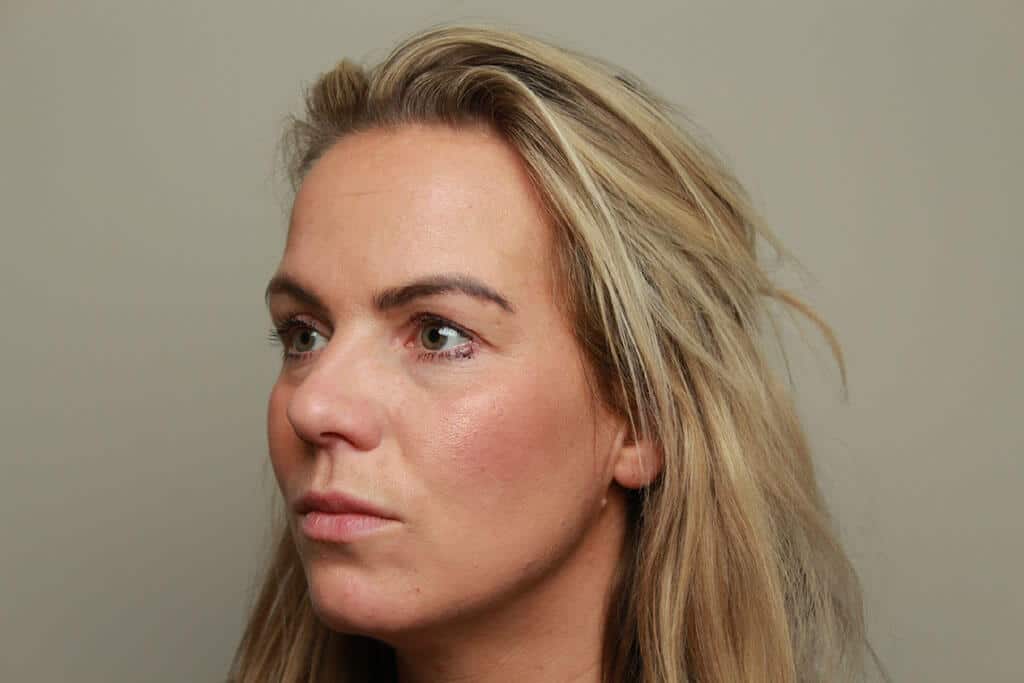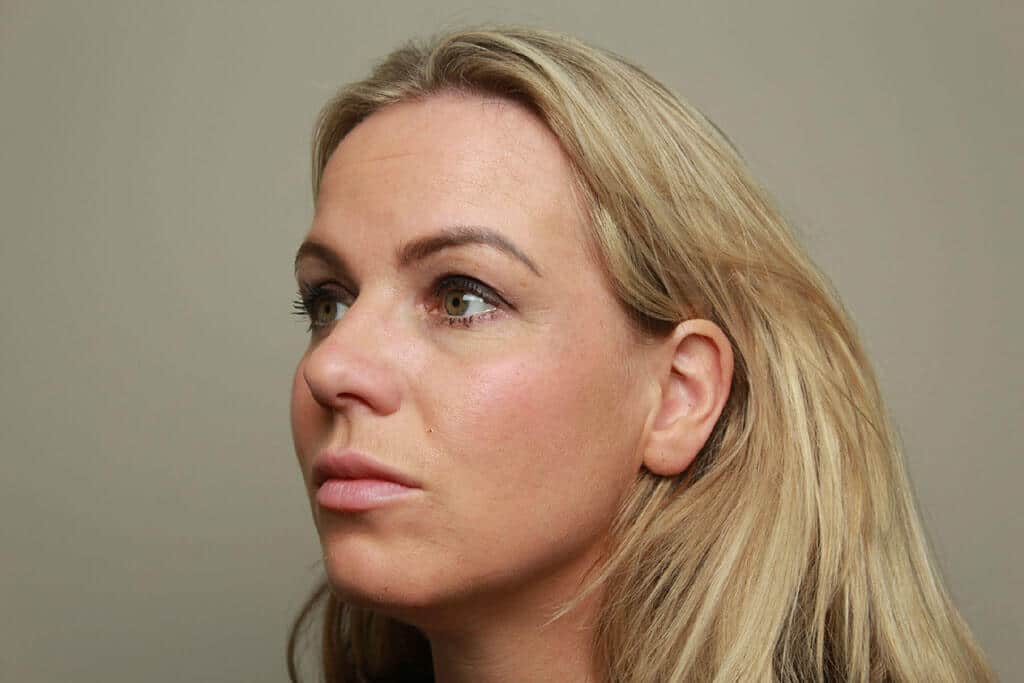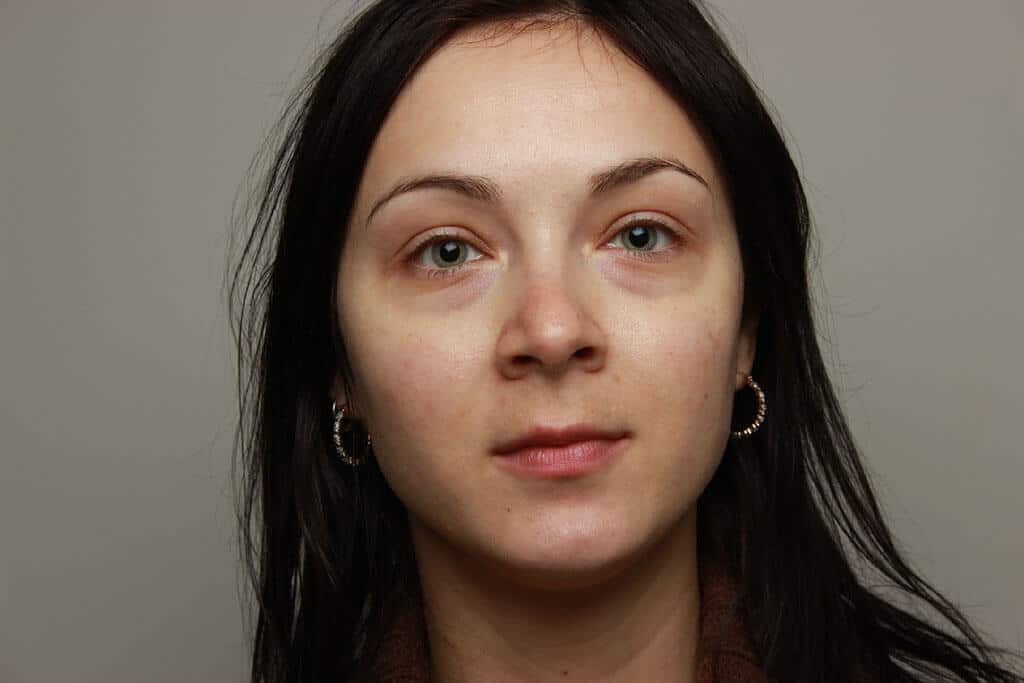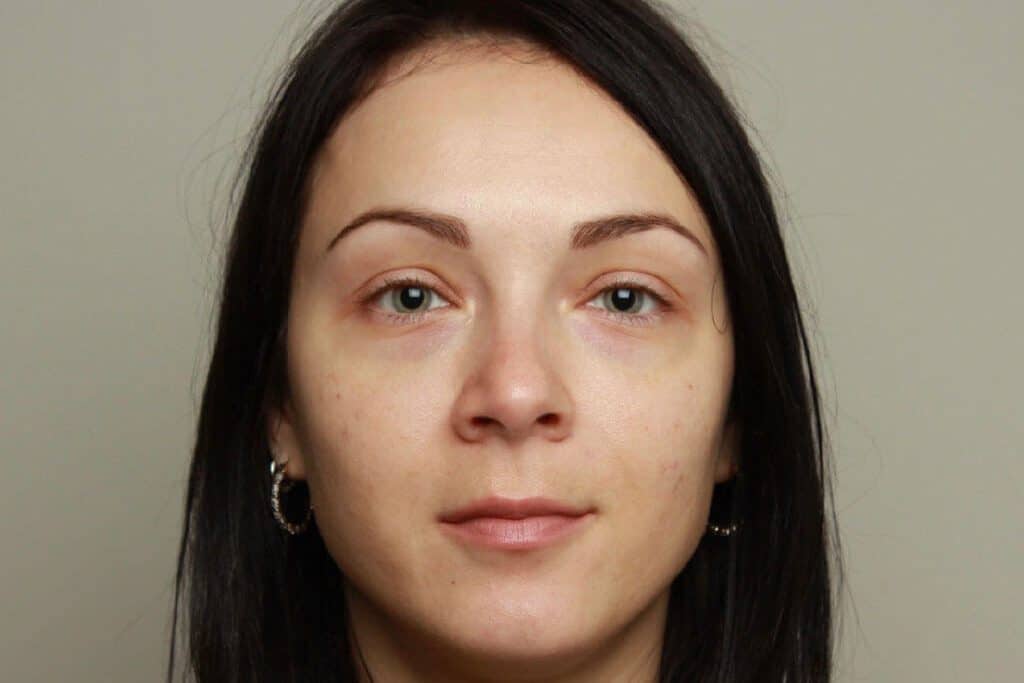 Hyaluronic acid is a bioactive substance that improves the skin by natural hydration, the stimulation of collagen and the resulting firming of the skin. Because hyaluronic acid is a substance naturally occurring in the skin, chances of allergic reactions are very slim.
Hyaluronic is soluble
In addition, hyaluronic acid is the only filler that can be actively dissolved if necessary. Depending on the brand of hyaluronic acid used, the filler may be dissolved within hours to days. This quality makes this filler even safer.
Injectables
Fillers are injected into the skin with the use of a needle or a cannula. The physicians at The Body Clinic work with ultrathin needles in some areas and with cannulas in other areas. Cannulas are needles that are slightly longer and have a softer tip. This further helps prevent bruising.
You can see the effect of fillers immediately. Five minutes after treatment the result becomes visible. It reaches completion in approximately seven days. Fillers are temporary. The body breaks them down. The effect varies among people, but on the whole fillers last between ten months and two years.
If you are hesitating and can't choose between botulinum toxin and filler treatment and you don't know which will be of more benefit to you, trust our physicians to inform you and help you make the right choice. Quite often the shape of your face is the starting point for considering the options. Our physician will weigh a number of factors when choosing the right injectable for you. Some such factors are: smoking habits, age, previous beauty treatments, quality of the skin, and the depth of the wrinkle.
Safety
The Body Clinic only uses the safest fillers available. On the whole, we use mainly hyaluronic acids, which have been on the market for a long time and the safety of which have been proven in the long term. Hyaluronic acid has the added advantage that it is a substance occurring in the skin naturally. This makes the possibility of an allergic or adverse reaction very small indeed. Another important benefit of hyaluronic acid is that it may be actively dissolved using a substance known as Hyason, a solvent. Depending on the brand of hyaluronic acid used, Hyason dissolves fillers within hours to days. So if necessary, correcting irregularities, asymmetries or excessive volume is easy. Please feel welcome to discuss all these possible adverse effects during a free, no obligation first consultation with one of our physicians at The Body Clinic.
Seven steps to natural beauty
Free intake
During a free consultation one of our physicians at our clinic in Amsterdam or Duiven will answer your questions and listen to your wishes with patience and focus. In addition, our physician will discuss possible contra-indications with you. Once you have agreed upon a treatment, you fill out a health form.
Photographs and forms
We always begin each treatment with photographs. In addition, we hand over two digital forms for our clients to fill out:Health form: a number of questions relating to your health, just to see if you qualify for treatment from a health perspective. Treatment form: this form details information regarding the filler or botulinum toxin, including adverse reactions and possible complications. The physicians of The Body Clinic strive to inform you as well as possible so you can make a grounded decision.

Anaesthesia
Before treatment, an anaesthetic cream (Emla) is rubbed into the treatment area. If it is your wish to be treated during a consultation, please make sure you arrive 30 minutes before your appointment to leave time for the cream to be applied and do its work.
Begin treatment
If you wish, you can have your desired treatment straight away. If not, you can make a new appointment. If you think you want treatment at your first consultation, please indicate this when making your appointment so we can schedule in plenty of time for you.
Injection of the fillers
Fillers are injected with the use of a small needle or a cannula to further reduce the possibility of bruising. Treatment takes between 10-30 minutes, depending on the size of the treatment area.

Aftercare
After treatment you can press down on the treatment area or cool it. Possible adverse effects in the days following treatment are: small bruises, redness, swelling, or a bruised, tender sensation. The result of the treatment is visible immediately after treatment.
Check-up
Two weeks after treatment you will be expected for a check-up. The physician will look over the results of the treatment with you and answer any questions you might have. You will be asked to have more photographs taken and these will be compared to your 'before' pictures. If the results are below par, you will receive a free touch-up treatment.

Treatment filler tips
Tips before treatment
Please arrive 30 minutes before your scheduled appointment. We will apply a cream (Emla) to numb the treatment area
On the day of your treatment you may take 10 milligrams of Cetirizine to help prevent swelling. These non-prescription tablets are available at any chemist's and selected drugstores
To prevent bruising
Take 10 Arnica drops, 3 times daily, for 7 days, starting 5 days before treatment
Don't take any dietary supplements, vitamins or fish oil for 5 days before treatment
Don't drink alcohol for 48 hours before treatment
Don't take blood-thinning medication such as aspirin, naproxen, ibuprofen. Paracetamol (such as Panadol) is permitted.
Tips following treatment
Cool area for 10 -30 minutes immediately following treatment
Don't do any sports for 24 hours
Don't apply make-up for 4 hours
Avoid skin contact with injected area
Avoid sun exposure for a week, use a sunblock (SPF 30 or more) daily
Avoid saunas and sunbeds for a week
Avoid beautician treatments for two weeks, including laser treatments, microdermabrasion, scrubs, peels and other intensive treatments
Free intake
A free, no-obligation first consultation is important to both our physicians and their clients. Clients may express interest in a treatment, but our physicians know about possible alternative options and can bring these to their attention. We want our clients to be happy, so it's important that clients share their expectations with us. Only then can our physicians assess if these expectations can be met and at the end of the intake give honest, personalised advice on the best solution for them.
FAQ
What are injectables? What is the difference between fillers and Botulinum toxin?
Injectable is a generic term for all products injected into the skin with the use of a needle. Botulinum toxin ('Botox') works very differently from fillers. Botox relaxes the muscles, thereby relaxing the skin. Filler adds volume to the skin and can be used to treat wrinkles, lips, cheeks and cheekbones.
What kind of wrinkles can be treated with fillers?
We use fillers for many purposes; to smooth facial lines and wrinkles, reduce tiny lines around the mouth, diminish black circles and puffiness around the eyes, create fuller lips, restore facial contours, add volume to cheeks and cheekbones, etc.
What kind of fillers does The Body Clinic use?
We mainly use non-permanent fillers based on hyaluronic acid such as Teosyal, Princess and Restylane. These fillers are fully biodegradable. Also, if necessary, we can actively dissolve them after application. We use a selection of brands instead of a single brand, so we can profit from each brand's unique characteristics. Princess, for instance, is nice and firm and therefore great for contouring. Teosyal and Restylane on the other hand are perfect for under eyes or in lips. Products such as Radiesse and Sculptra are used on request only. For your treatment, we will select the brand that's best for you, e.g. Restylane for fine sculpting or Princess for larger volumes. The Body Clinic will never use fillers that have not been scientifically proven safe and durable over time. Safety first. Always.
What is the difference between hyaluronic acid and Sculptra?
Hyaluronic acid is naturally found in the skin. It is a substance natural to the human body. It regulates moisture by forming tiny cushions inside the skin or underneath it. Sculptra is a 100% biodegradable polylactic acid. It stimulates the formation of collagen tissue. It is particularly suitable for contouring cheeks and cheekbones.
Why are permanent fillers prohibited?
Permanent fillers consist of substances that are not natural to the human body and cannot be broken down by it. This increases the risk of complications such as infections, noticeable lumps or bumps, or (excessive) capsular contracture around the injected filler. These complications can occur at the time of treatment, but also several years later. Due to ageing or large shifts in body weight, permanent fillers can become visible as lumps or bumps under the skin. With temporary hyaluronic acid fillers, such complications are almost non-existent. If there are any complications the temporary filler can easily be dissolved.
What are the costs of a filler treatment?
We cannot give you a fair estimate on-line. Not all wrinkles are equally deep. Sometimes a filler in the nasolabial fold is all that is needed; sometimes it works better if we lift the corners of the mouth while we're at it. So the cost of treatment depends on your wishes and your features. We refer you to our price list for volume restoration for an indication of the costs. Please contact us for a free, no obligation first consultation and a tailor-made offer in one of our clinics.
What happens during a filler treatment?
Before treatment, we will take our time to go over the procedure with you. We won't do anything you don't want us to. After you've filled out an agreement and health form, we'll take some pictures of the treatment site and apply a topical anaesthetic (Emla cream). The treatment itself consists of a number of small filler injections inside or underneath the skin. This may be done by cannula or needle.
How long does a filler treatment take?
The duration of a treatment depends on your wishes. You're expected to be present at least 15 -30 minutes before treatment. This allows us to apply the anaesthetic Emla cream, if desired, which takes time to kick in. Treatment time is usually under 30 minutes. We refer you to the page on treatment areas for more information on treatment times.
Is a filler treatment painful?
A filler treatment is generally considered painless. You may feel a small prick at the start, but that only lasts for a moment. Our fillers contain lidocaine, which temporarily numbs the skin tissue.
Will I get an anaesthetic?
Before a filler treatment a topical anaesthetic in the form of a numbing skin cream (Emla) is applied. Our fillers contain lidocaine, which temporarily numbs the skin tissue.
Will I look presentable after treatment?
Usually the skin is a little red and swollen after treatment. The swelling and redness won't last long – a maximum of two days. There may be a little bruising at the injected area. This remains visible for several days. It does not affect the results of the treatment, however and it's not too difficult to cover up with make-up. If we take the correct precautions, side effects are limited.
When will I see the results of the treatment?
The results become noticeable immediately after treatment. Please note that the skin may appear a little red and puffed. The definitive effect is noticeable three to five days after treatment. At the follow-up consultation, two weeks after treatment, we'll go over the results together.
What if I have an allergic reaction to the filler?
An allergic reaction to a filler may express itself as a red, swollen spot that can be tender to the touch. A very mild variation of this would be considered a normal response to a filler. Redness subsides within a few days. If, in rare cases, the swelling and redness become worse instead of better and you get the impression things are not right, please contact us. We are available 24/7. A hyaluronic acid filler can always be dissolved using the enzyme hyaluronidase. This removes the filler instantly. Symptoms will then disappear in a matter of days.
How long does a filler last?
Fillers treatments are durable. Depending on the kind of filler used, the results may last between 9 months and a year. After this, the effects will slowly diminish. The rate at which the effects wear off is different for everybody.
What if I'm not happy with the results?
In the unlikely case that you are disappointed with the results, we'll consider the possibilities together to see what options lie within our reach to satisfy what we agreed upon with you. If you want to reverse your treatment, we can easily and without adverse effects dissolve the hyaluronic acid with hyaluronidase.
I'm pregnant. Can I have fillers?
In case of pregnancy or suspicion of pregnancy we do not perform treatments. There is no scientific evidence that fillers may harm an unborn child. However, there is also no evidence to the contrary. We're not willing to take the risk.
Can I go out into the sun after a filler treatment?
You should avoid direct sunlight for a week after each injectable treatment.
Is the procedure always performed by a physician?
All treatments at The Body Clinic are performed by experienced physicians. Our physicians are highly regarded at kliniekervaringen.nl and have over a decade of experience in injectable treatments.
I've had fillers before. Is it potentially harmful if the physician uses a different filler?
There are many different fillers available on the market. At The Body Clinic we mainly work with temporary fillers based on hyaluronic acid. If you've had previous treatment with a temporary filler, find out exactly what this filler was so we can make a proper estimation of how our filler will react with yours. If you ever had permanent fillers, we advise you to avoid unnecessary risks and not have the same area treated again.
Are there medications that don't go together with a filler treatment?
Before treatment you'll be asked to fill out a health form with your physician. The physician will decide if you qualify for treatment. There are, however, no known interactions between fillers and prescription medication.
Is it OK to use the sauna or solarium after a filler treatment?
We recommend that you do not use a sauna or solarium for two weeks following filler treatment. After two weeks, you're free to use the sauna and solarium again.
Can I do sports straight after the procedure?
Yes, you can. There are no known objections to exercising following treatment.
Can I visit my beautician for a facial, e.g. a deep tissue massage?
We recommend that you wait for one week before having a facial massage of any kind. After this, it is fine to have a facial massage. However, deep tissue massage is not recommendable at this stage. For any intensive treatment, stick to a four-week period safety margin.
Can I get a refund if I don't like the results?
What we try to achieve in our free initial consultation is to get a fair idea of your expectations. We think it is very important that you are happy and satisfied with the result. Our clinic has been rewarded a 94% score based on reviews by over one thousand satisfied customers. Our clinic rarely refunds customers. If you're clearly dissatisfied with the results, we'll give you free additional treatment, within reason. Sometimes a little extra filler gets you that much-coveted result. Then again, sometimes we just need to dissolve a little to soften the effect of a filler. Our aim is always to give you results that match your face naturally.
Can I go to work the next day?
Most people go to work the next morning. Fillers tend to give a little more swelling and bruising than Botulinum toxin (Botox). If you bruise easily, you may expect the same from a filler treatment. The same goes for swelling. If you're quick to react physically, chances are you'll do the same now, and experience some swelling. So, it's better to not plan many or serious social engagements immediately following treatment, but to give yourself a rest for the first 3 to 4 days.
Is a filler injection treatment safe?
The Body Clinic's physicians use temporary hyaluronic acid fillers. The brands we use have been on the market for a long time and have proven their safety in the long term. To further ensure your safety, all hyaluronic acids used by The Body Clinic can be actively dissolved in Hyazon. In addition, all hyaluronic acids are bioactive substances that improve the quality of the skin and naturally hydrate it. These substances have an anti-aging effect in the long term.
Where can I get a filler treatment?
The Body Clinic has a clinic in Duiven (near Arnhem) and one in Amsterdam. You can visit us at our clinics for a free, no obligation first consultation with one of our physicians. You can call us at: 020-4638668 or contact us at info@bodyclinic.nl.
.