Filling up the temples
Your youthful contours are restored
Filling up the temples
This particular treatment is becoming a true regular for the physicians at The Body Clinic. This is because natural ageing affects the temples too: the face loses support and connective tissues there as well. The resulting loss in volume causes the temples to slope inwards. It is such a subtle process that most people do not even notice it. Injectables are a great way of filling this area. Your youthful contours are restored.
Why fill up the temples?
The face's natural V-shape is associated with youthful radiance and this can be emphasised by filling up the cheekbones. However, the V-shape continues from the cheekbones in the direction of the temples. By additionally filling up the temples, the V is emphasised more strongly because of the subtle lift at the upper portion of the face. Who wouldn't like that?
Youthful appearance
Facial V-line
Reduce wrinkles around the eyes
It is very important to us to know what your wishes and expectations of this filler treatment are. After several pictures have been taken, your health has been mapped out and you have given your doctor the required consent to carry out the procedure, a numbing cream will be applied to the relevant area. The treatment itself only takes a few minutes. With the use of an ultra-thin needle, five to 10 injections are made in each temple. After your doctor has massaged the area, you will be able to cool the area, if you so desire. Please check our correct prices in our pricelist.
| | |
| --- | --- |
| Preparation: | Please arrive at the clinic 30 minutes before the treatment |
| Anesthetic: | Yes, cream |
| Duration: | 10 minutes |
| | |
| --- | --- |
| Pain (0-10): | 2 |
| Product: | Hyaluronic acid |
| Safety: | Extremely safe |
| Effect duration | +/- 12 months |
Natural result
A filler treatment of the temples will always ensure a natural-looking result. This type of treatment restores the natural V-shape of your visage and provides it with a subtle lift. We always use hyaluronic acid for this type of treatment. Hyaluronic acid is a substance that naturally occurs in the skin, where it is responsible for hydration. It also stimulates the production of collagen. Hyaluronic acid is the only type of filler than can be actively dissolved. This guarantees a natural result that fits in with your face.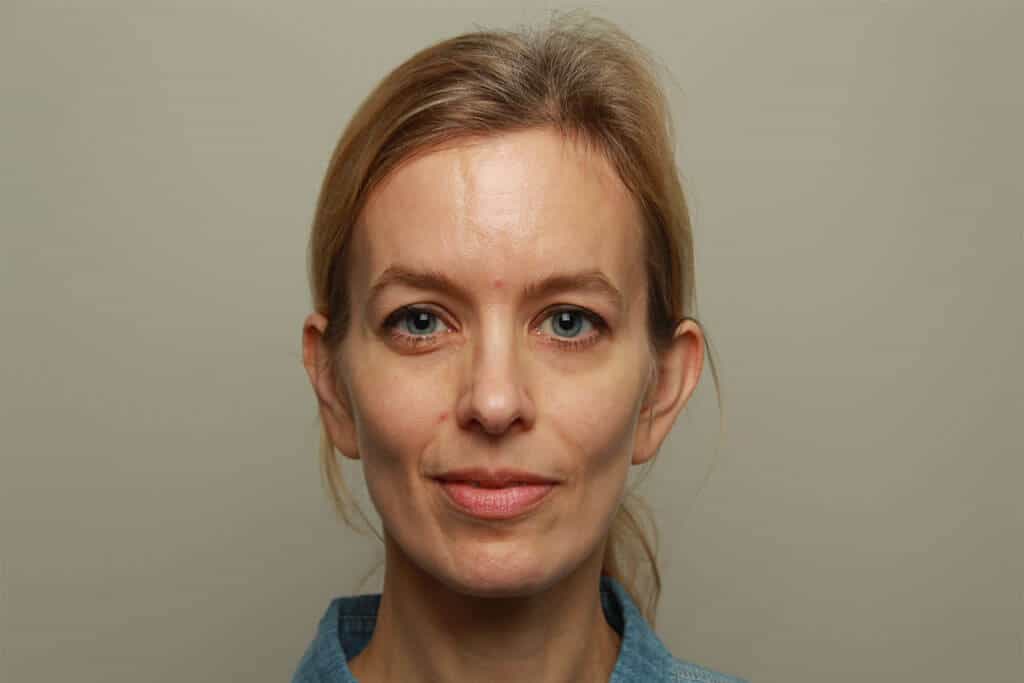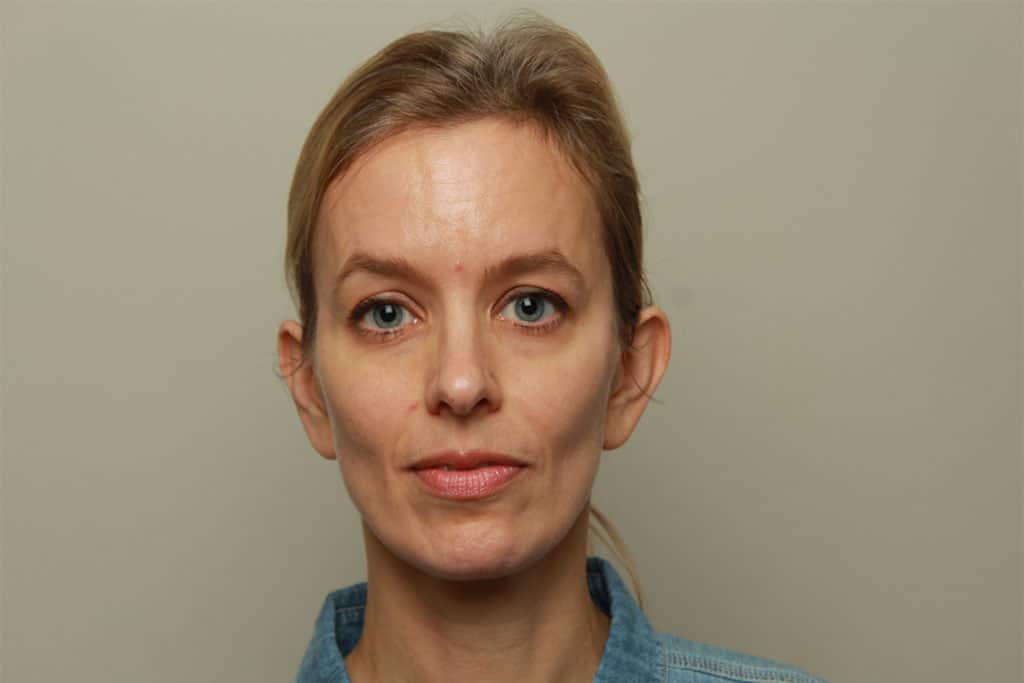 Before and after the treatment
We recommend arriving 30 minutes before your treatment so that we have time to apply the anaesthetic cream. To prevent the formation of bruises: Make sure not to consume any alcoholic beverages for 48 hours before your procedure. Quit taking food supplements, vitamins and fish oil for five days before your treatment. Do not take any blood-thinning medication such as Aspirin, Naproxen or Ibuprofen; if necessary consult your family physician on this matter. You are allowed to take Arnica drops starting five days before your procedure. These are available at our clinic or at your local chemist's.
For the first two weeks after treatment, do not undergo any skin therapy treatments, such as peels, laser treatments, microdermabrasion or scrubs, or any other facial treatments for that matter. Avoid direct sunlight to the treated area during the first week post-treatment and do not visit saunas or tanning salons during this time span either. In addition, you are advised not to exercise on your procedure day and that includes yoga. We would like to see you return for a check-up appointment after two weeks.
You might suffer from swelling and hypersensitivity on your temples for the first days after procedure. This will pass after a few days. You may camouflage any possible bruising directly on the next day.
Your body will slowly break down a hyaluronic acid-based filler in your temples over the course of approximately 12 months. The duration of the effect varies from person to person.
Free intake
A free, no-obligation first consultation is important to both the physician and you, our client. You may express interest in a particular treatment, but our physician may know about an alternative treatment that may the better option for a specific effect. Our physicians want our clients to be happy, so it is important that you share your expectations with them and they can assess if they can meet these expectations. At the end of your intake our physicians will give you honest, personalised advice. If you wish to be treated straight after, this is an option. It requires signing a treatment and health form and taking a few pre-treatment photographs.
Safety
The Princess brand hyaluronic acid fillers that our doctors at The Body Clinic use to fill out the temples are extremely safe. Over 40 million successful procedures have been carried out with this type of filler, without any noteworthy complications. One benefit of hyaluronic acid-based fillers as opposed to other types of fillers is that hyaluronic acid is naturally found inside the skin, which minimises the chances of any allergic reaction or bodily rejection. Hyaluronic acid can also be actively dissolved using the solvent Hyason. Small irregularities, any asymmetry or a surplus of volume can be easily remedied in this manner.
| Treatment | Price |
| --- | --- |
| Filling up the temples with hyaluronic acid 2 ml | € 700 |
| Filling up the temples with hyaluronic acid 3 ml | € 900 |
FAQ
Isn't it dangerous to inject filler at the temples?
The area around the temples is extremely safe because there are no major blood vessels there. There is one at the hairline, but our physicians can see beforehand where it is.
Does treating the temples give me a lift in the face?
Yes, it has a subtle lifting effect. Restoring volume to the temples gives your face more of a V-shape and this will create balance while giving the appearance of a more youthful look.
What is the price?
Filling the temples will cost 700-950 euros on average.