The Best Botox Clinic
The Body Clinic
The best botox kliniek
You are considering a Botox treatment. You are looking for a reliable, experienced and client-oriented clinic for non-binding objective advice and safe treatment with optimal results from an expert. But where do you find it? Botox clinics abound! Fortunately, good advice doesn't have to be expensive. Come by for a free intake at The Body Clinic.
You want the best for yourself? Then trust The Body Clinic. Our high client focus, clear approach and great results have earned us the title of 'Best Botox Clinic'. That gives a reliable feeling. And with two branches, you can always quickly reach your own region – which is very practical.
You are always welcome at The Body Clinic for a no-obligation consultation. So feel free to make an appointment. Our team is known for its warm welcome, professional skills and committed approach. You will quickly feel at home at The Body Clinic.
At The Body Clinic you are the starting point. Our doctors and employees are happy to take the time to provide the right advice and the best planning. Your wishes are leading in this. You are always special to us. This year, we are listed as the best Botox clinic at the independent site Clinic experiences.
Our doctors
Our doctors are Mirthe van der Putten, Irene Klein, Samira van Stiphout and Bart Biermans. Only top doctors work at The Body Clinic who have been very carefully selected during the admission procedure. All our doctors are BIG registered and members of the NVCG (Dutch Association of Cosmetic Medicine). They are cosmetic doctor KNMG. The BIG register (Professions in Individual Health Care) is the Dutch database in which it is possible to check whether a medic (doctor) is registered. We have been rated by more than 1,700 of our own clients with an 8.9 on www.kliniek Experiences.nl.
If you have complaints or disputes with one of our doctors, you can contact the DOKH  (complaints and disputes committee).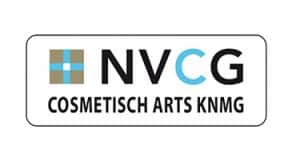 Why The Body Clinic
The Body Clinic only works with botulinum toxin brands that have been on the market for a long time, carry the highest quality marks and are extremely safe. Plus, we only work with dermatologists and certified cosmetic doctors who are registered in the NVCG register. Our doctors are recognized cosmetic doctor KNMG. You can therefore confidently entrust us with your appearance, because it is not for nothing that we have been rated as the best Botox clinic in the Netherlands with 1500 reviews through clinic experiences.
What The Body Clinic attaches great importance to is client focus. You are also welcome with us in the evenings. We offer you the no-obligation consultation beforehand and the check-up appointment afterwards free of charge. We also take the time to provide a clear explanation of treatments and options.
We think a natural result is the best result. So we prefer to use less than more product in the first instance. If the result is too modest as a result, you will receive a free touch-up from The Body Clinic.
The Body Clinic considers quality of paramount importance. But don't take this blindly from us. Check our reputation on kliniek Experiences.nl and read why we are rated as the best Botox clinic with an 9,0. We think it's extra nice that the 9,0 is based on more than 1,700 experiences. Because that means: consistently high quality. And we also offer this as a guarantee.
Ethics
At The Body Clinic we only use temporary wrinkle fillers, which are based on the body's own or natural substances. In addition, we opt for products that have been on the market for a long time and whose long-term safety has already been proven. Our goal is always a natural result, if the result is insufficient, the customer will receive a free touch-up treatment. We only carry out treatments for people over 18 years of age.
We are extremely proud that our policy has ensured that we have been tested as the best by the Consumers' Association and that we are the best-rated clinic on Kliniek experiences.nl with an 9,0 and 1,700 reviews.
Free consultation
The Body Clinic offers you – prior to the treatment(s) of your choice – a free consultation with one of its doctors in our clinic in Amsterdam and Duiven. It will then be checked whether there are any medical objections to a treatment, the problem areas will be mapped out and you will receive personal advice, completely tailored to your situation. You can contact us on 020-4638668 or via info@bodyclinic.nl.