Jawline
A tight jawline can be a thing of envy. If you don't have flawless, regular contours, if you avoid being photographed in profile, a jawline filler treatment could change all that. Fillers can do more than target slack skin. The Body Clinic's physicians can reshape your contours. You'll definitely notice an improvement in your jawline.
Why treat the jaws?
Your chin or jawline may have been an eyesore for you for a long time. Or you may be at a point at which you notice that your nice tight jawline is no longer so tight, that it's changing with age. This may be due to genetics: fatty tissue will eventually sag to the lowest point beside the chin. Sometimes we refer to this look as 'hamster cheeks'. This is why, if we want to achieve optimal improvement of the jawline, we often need to treat the upper face as well. For this treatment taking your natural face shape into the equation is crucial. Only by working from and with your natural face shape we can emphasise the contours of your face and recover definition of your features naturally and beautifully.
After you have signed your health attestation and treatment agreement, we will take a few pictures of your face. We advise you to arrive thirty minutes in advance of your treatment so we have time to apply the numbing cream. The jawline procedure itself takes a mere five minutes. With the use of a thin needle, you will receive 2 or 3 injections per fold. After your doctor has massaged the treated area, you may cool the jawline if you want.
| | |
| --- | --- |
| Preparation: | Please arrive 30 minutes before the treatment |
| Anesthetic: | Yes, cream |
| Duration: | 5 minutes |
| | |
| --- | --- |
| Pain (0-10): | 3 |
| Product: | Hyaluronic acid |
| Safety: | Extremely safe |
| Effect duration: | +/- 12 months |
Natural result
At The Body Clinic, we only use organic fillers based on hyaluronic acid. This 'soft' filler produces a very beautiful, natural effect on the jawline. The doctors at The Body Clinic prefer to inject a little less during the first treatment, so that they can do a free, optional touch-up during your check-up appointment. 'Less is more' is what we believe in. We respect the natural contours of your face and provide you with a treatment tailored specifically to your needs and looks.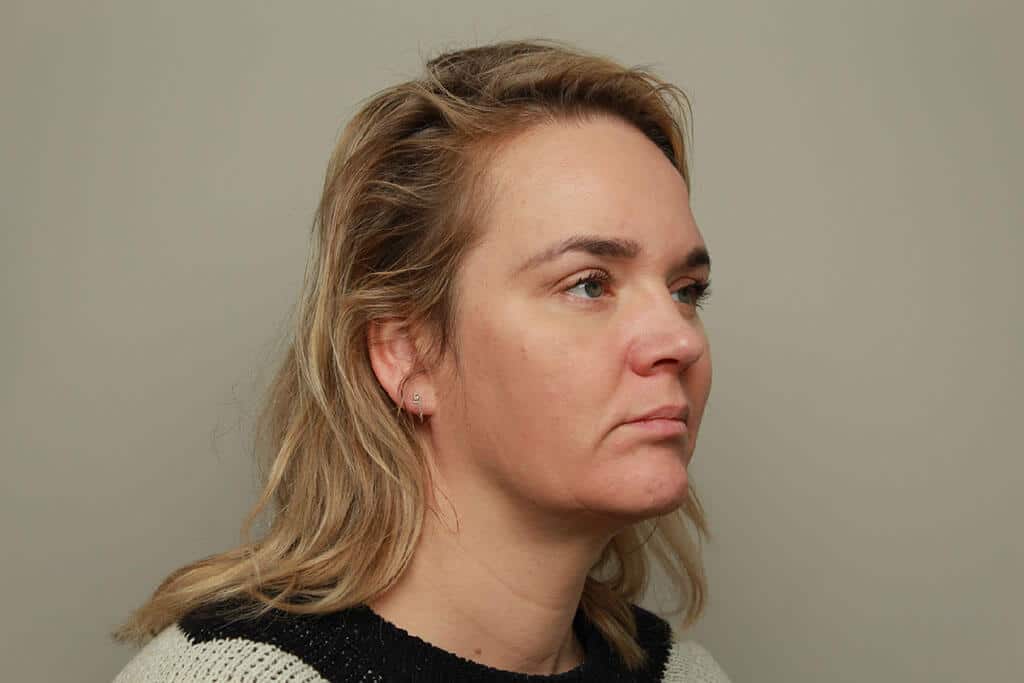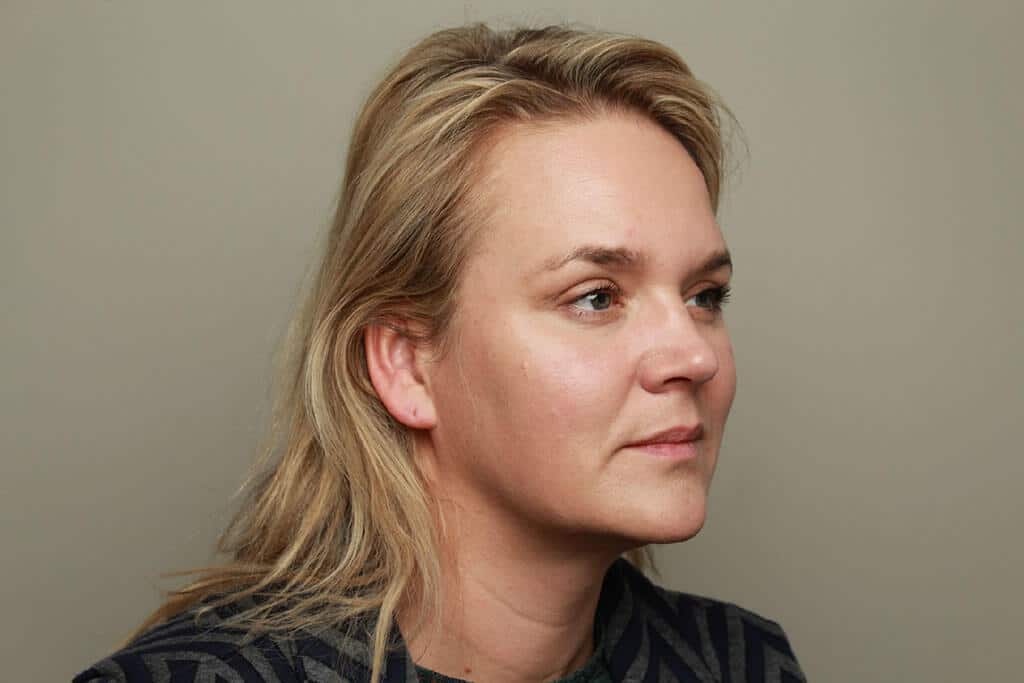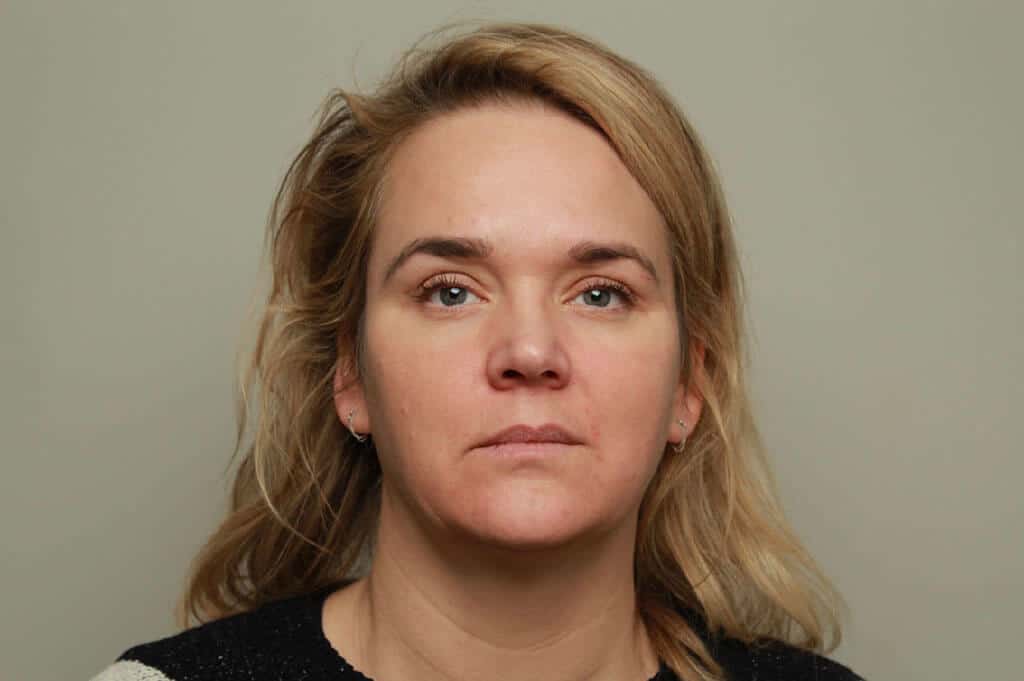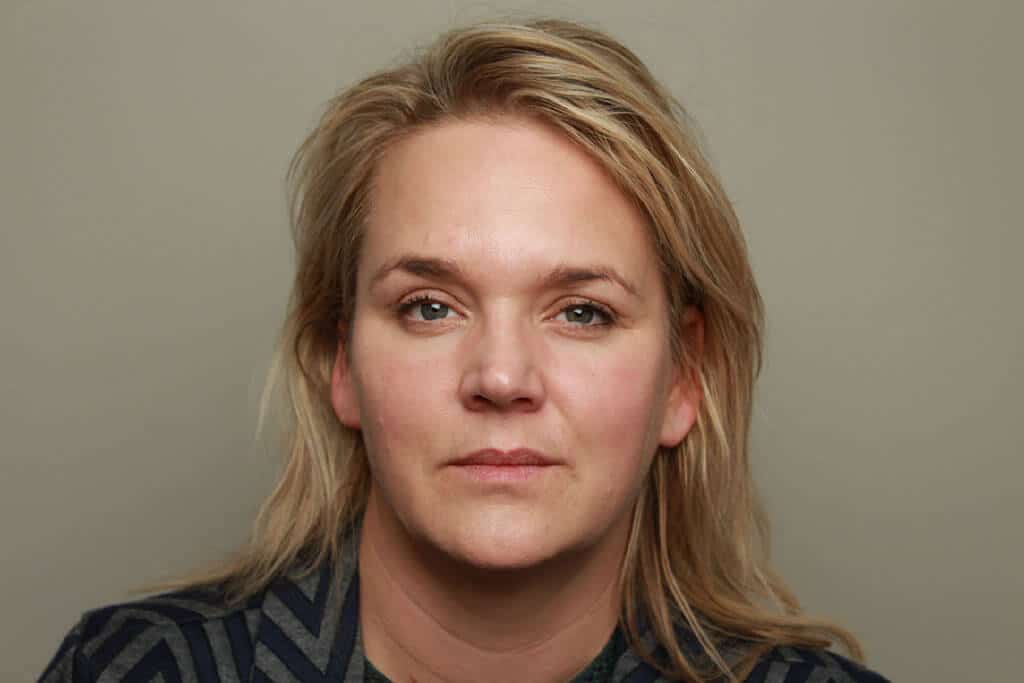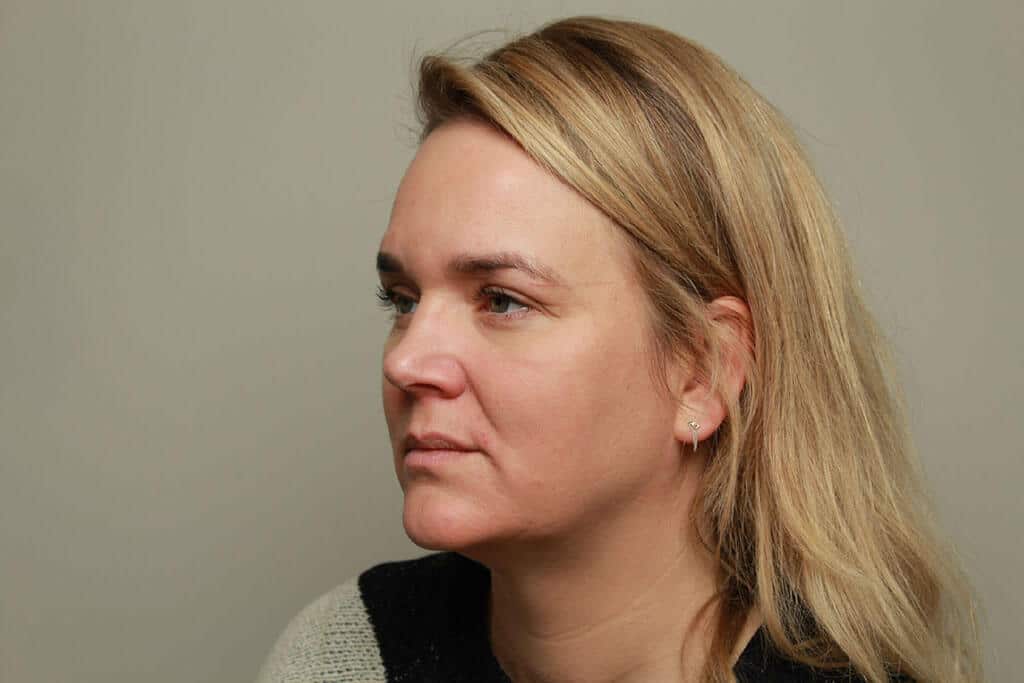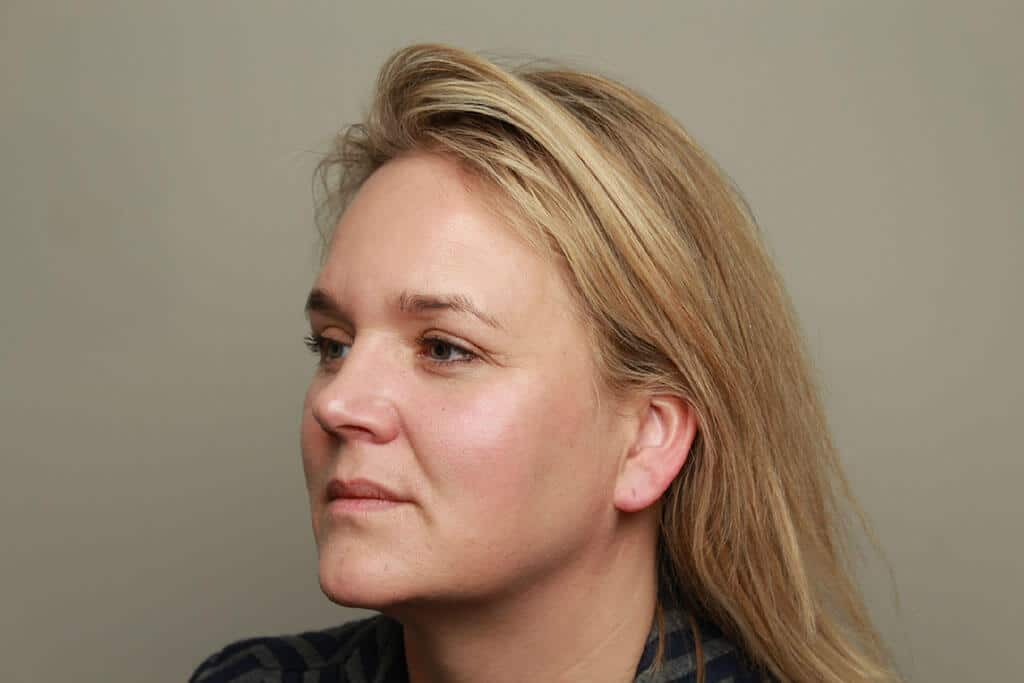 Before and after the treatment
As with any filler treatment, we kindly ask our clients to arrive thirty minutes in advance of their procedure so as to allow us to apply the Emla (numbing) cream.
To prevent the formation of bruises: we advise you not to consume alcohol for 48 hours before your procedure. You are, however, allowed to take Arnica drops. You can start taking these five days in advance of your treatment. We recommend quitting the consumption of any vitamins, fish oil or dietary supplements five days in advance of your treatment. Do not use blood-thinning medication such as Aspirin, Naproxen or Ibuprofen for a few days before and after your treatment, unless your family doctor agrees.
During the first week post-treatment, do not visit the sauna or tanning salon, and avoid direct contact with sunlight. We advise you not to undergo any procedure at a beautician's during the first two weeks after your procedure. Do not apply any make-up during the first couple of hours post-treatment.
You might suffer from swelling or tenderness in your jawline during the first three to five days post-treatment. These symptoms will subside. You may camouflage possible bruising.
A hyaluronic acid filler will stay in your system for approximately twelve months. This is an average. Results vary from person to person.
Free intake
The Body Clinic thinks informing the client when selecting a treatment is of vital importance. So, during a free, no obligation consultation, one of our physicians discusses with the client what would work best for the client. There'll be ample time for questions. The intake covers side effects, results and the durability of treatments. At the end, the client gets honest advice. If they wish, they can get treatment immediately following the intake.
Safety
The doctors of The Body Clinic focus on a number of details when selecting the appropriate filler. The filler has to have been available for a longer time, many procedures must have been performed with it, and it should be actively soluble. Princess meets all these requirements and is the safest choice. With this hyaluronic acid filler, over forty million procedures have been carried out, and it has been commercially available for a very long time.
| Treatment | Price |
| --- | --- |
| Fillers treatment jawline with hyaluronic acid | € 500 |
FAQ
My jawline has grown slack. Do I need a facelift or could I firm my jawline with fillers?
Yes, you can firm your jawline with fillers. Sometimes it is desirable to firm other parts of your face as well, though. This helps achieve an optimal lift. We offer a jawline filler treatment in our clinic.
How is a jawline treatment carried out?
After consulting with one of our doctors at The Body Clinic on a treatment plan, a numbing cream is applied to the treatment area. After this, the doctor makes a number of small injections in the jawline with a filler. The entire procedure takes approximately ten minutes.
How long does the filler stay in the jawline?
A hyaluronic acid-based filler will remain in the jawline for about 9-12 months. Your own body eventually breaks down the hyaluronic acid. And should you not be entirely satisfied with the results, our doctor can dissolve the hyaluronic acid with the use of the solvent Hyason.
If I get fillers in my jawline, won't my jaw look wide?
No, with a filler treatment we mean to improve the contours of your jaw, and with that of your face. We aim for the most natural treatment possible and an optimal definition of your facial contours.
Won't my face change if my jaws get a filler treatment?
No, your face will not change. We'll make sure to work in a subtly organic fashion so that the jawline becomes just that tad more defined and its contours more noticeable. Of course you will stay who you are!
Will people notice that I've had work done on my jawline?
A jawline treatment only serves as a minor correction and the chances of side effects are minimal. At most, people will notice that you're looking great. Our doctors always take the natural contours of your face as a reference point.
Is a jaw treatment painful?
We anaesthetize the jawline before treatment with a numbing cream. The hyaluronic acid-based filler contains lidocaine (anaesthesia) too. This makes the entire procedure practically painless.
What's the minimum age for a jawline procedure?
In the Netherlands cosmetic procedures are not permitted under the age of 18.
How much does a procedure cost?
The price of a filler treatment of the jawline starts at 500 euros.
Which fillers does The Body Clinic use to add volume to the jawline?
The fillers we use are based on hyaluronic acid. At The Body Clinic we use the Croma brand fillers to fill out the jawline. These fillers have been used in more than 40 million treatments.
What are the risks involved in a jawline procedure?
The risks associated with this procedure are minimal. This is because the fillers we use are based on hyaluronic acid. Your body will break this down in the nine to twelve months that follow. If by any chance you're not happy with the results, we can always dissolve the filler using a solvent known as Hyason. We'll be happy to discuss options and possible side effects with you during a free intake interview.
Where can I make an appointment?
You can visit us at our clinic in Amsterdam or Duiven, near Arnhem. Call 020-4638668 or mail us at info@bodyclinic.nl.