Nasolabial fold lines
A radiant aura once again
Nasolabial fold lines
The nasolabial fold runs alongside the nose and lips. It deepens with age and as a result of laughing and speaking. The skin loses its elasticity and firmness and the fatty tissue beneath the skin sinks down from the cheekbones. The effect is a fold that makes the face look tired.
Nasolabial fold lines
The nasolabial fold runs alongside the nose and lips. It deepens with age and as a result of laughing and speaking. The skin loses its elasticity and firmness and the fatty tissue beneath the skin sinks down from the cheekbones. The effect is a fold that makes the face look tired.
Why have nasolabial fold treatment?
Using injectable fillers our physicians fill in the groove between mouth and nose. As a result the fold disappears immediately, partially or completely. To optimise the effect we often suggest filling the cheekbones as well. By treating them too, the upper side of the face is lifted, making the nasolabial fold less deep, giving the whole face a smoother and fresher look.
Get rid of sullen appearance
You should be present at our clinic thirty minutes before your procedure begins. After your health has been mapped out, pictures have been taken and you have given your doctor written consent, a numbing cream will be applied to the nasolabial fold. The nasolabial fold treatment itself will only take a few minutes. With the use of an ultra-thin needle, you will receive five to ten injections per fold. After your doctor has massaged the treated area, you will be able to cool the area, if you wish. Please note that prices advertised in our videos might differ from current prices.
| | |
| --- | --- |
| Price: | From €450,- |
| Preparation: | Please come 30 minutes before the treatment to the clinic |
| Anesthetic: | Yes, cream |
| Duration: | 10 minutes |
| | |
| --- | --- |
| Pain (0-10): | 5 |
| Product: | Hyaluronic acid |
| Safety: | Extremely safe |
| Effect duration: | +/- 12 months |
Natural result
The doctors at The Body Clinic prefer to use a little less product during your first treatment, leaving you with the option to have a little extra inserted as a touch-up treatment during your free check-up appointment. In this way, we can ensure the best and most natural results possible. Our doctors use hyaluronic acid for their fillers. This bioactive substance improves the quality of your skin through natural hydration and stimulation of the collagen.
A youthful appearance and contours without any American frills, that is what we stand for. You want to appear a better version of yourself, not be a different person, after all. Precisely that is our strength: 'Less is more'.
Before and after photo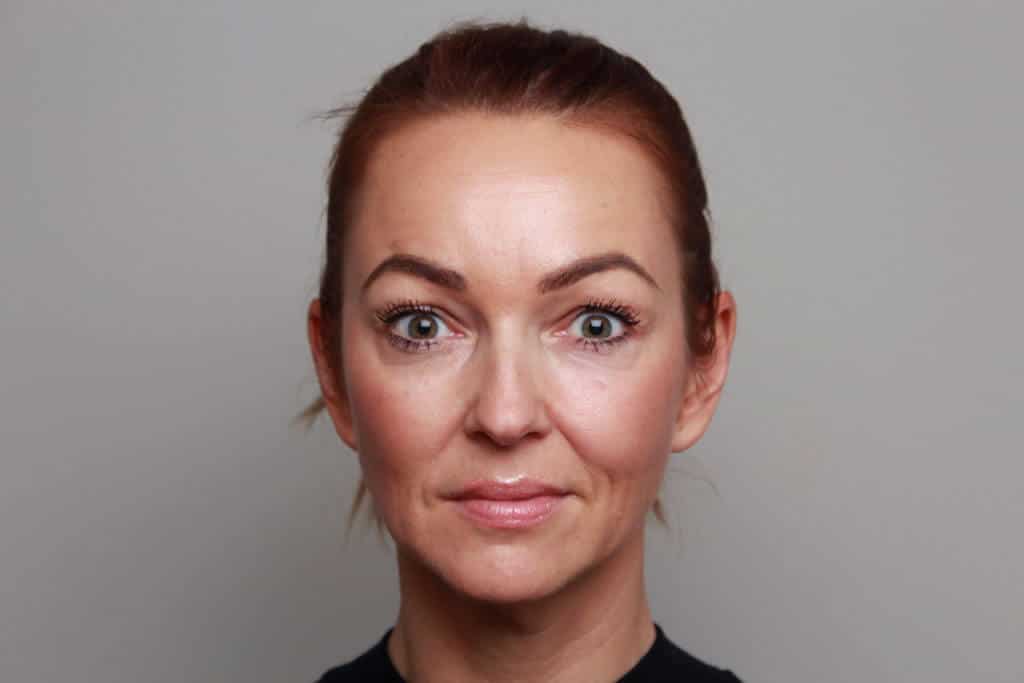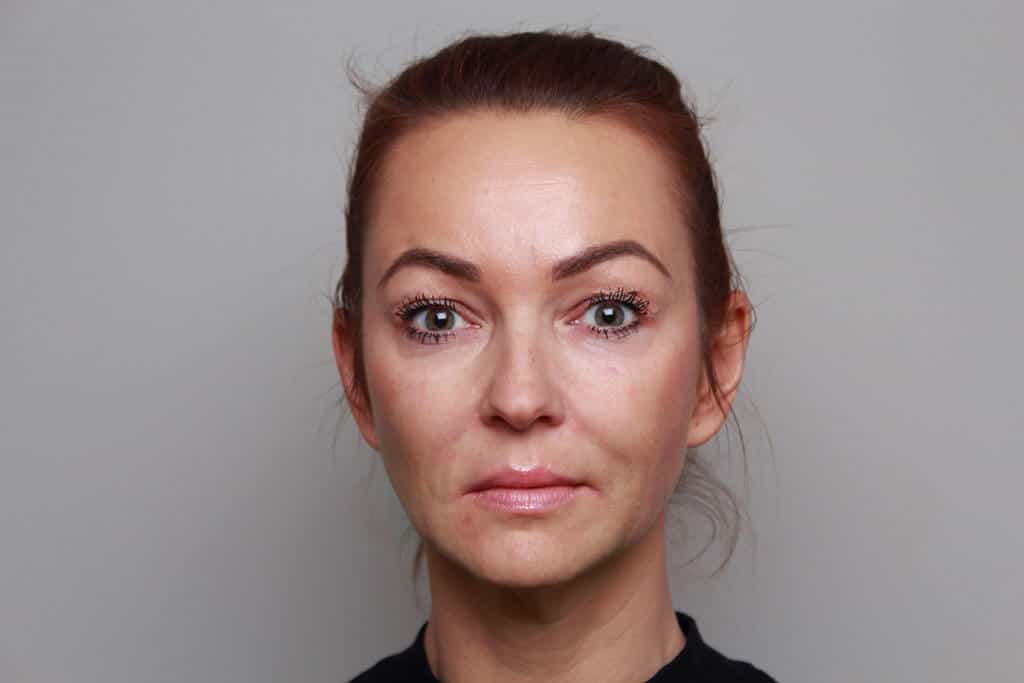 Before and after the treatment
We kindly ask you to be present half an hour in advance of your treatment, in order for us to apply the anaesthetic cream. To prevent bruising: Do not consume any alcohol for two days leading up to your treatment, and do not take any Aspirin, Naproxen or Ibuprofen – unless your doctor approves. You are, however, welcome to start taking Arnica drops (available at your local chemist's shop) five days in advance of your treatment to prevent bruising.
For the first week after your procedure, do not visit the tanning salon or sauna and keep out of direct sunlight. Neither should you get any work done on the treated area by a beautician or skin therapist for two full weeks, e.g. a peel, laser treatment or scrub. Two weeks after your nasolabial fold procedure we will be happy to welcome you back for a check-up appointment.
You might suffer some swelling and/or bruising in the treated area. You may cool any swelling directly after your procedure with an icepack. You are allowed to camouflage any possible bruising.
It takes twelve months on average for hyaluronic acid to be naturally broken down by your body.
Free intake
We at The Body Clinic want our clients to make well-informed decisions when choosing treatment. Therefore, a free, no obligation intake is always carried out by the attending physician. At the intake, our physician will inform you of your options. Together you will discuss your needs and wishes – the realistic ones and the less realistic ones. At the end, you will be given honest and personalised advice. If you want, you can have treatment following this intake. For this, you'll have to fill out a treatment and health form. If these show no reason why you shouldn't go ahead, we'll take some photographs of you and you can have the treatment.
Safety
The temporary Princess Volume filler can be safely injected in the area of the nasolabial fold. Over forty million wrinkle treatments have been carried out with this filler and to date no noteworthy complications or adverse effects have ever been reported. Hyaluronic acid is naturally found inside the skin. There it hydrates the skin and provides elasticity. The body is familiar with hyaluronic acid, thus the chances of allergic reaction or rejection are extremely slim. In the case that a small irregularity or asymmetry appears in the facial area post-treatment, you need not worry at all. Hyaluronic acid is the only type of filler that can be actively dissolved. We provide you with a tailored result and we can optionally dissolve any possible filler surplus with ease.
Treatment
Price
Nasolabial fold lines treatment with hyalurononic acid 1,5 ml from
€ 650
Nasolabial fold lines treatment with hyalurononic acid 2 ml from
€ 800
Nasolabial fold lines treatment with hyalurononic acid 3 ml from
incl. cheekbones
€ 1100
FAQ
Why also treat the cheekbones when treating the nasolabial fold?
Filling cheekbones while reducing the nasolabial fold contributes to the general lifting effect, but what's more; it adds balance.
What kind of filler do you use for the nasolabial fold?
We prefer hyaluronic acid, because it may be dissolved. If the body breaks down hyaluronic acid too quickly, we could opt for another filler, for instance Radiesse.
What are the costs of nasolabial treatment?
The costs would be from 650 euros (1,5 ml). If you combine this with a liquid facelift, it'll be less expensive.
Won't the treatment give me an unnatural smile?
Our physicians take great care filling nasolabial folds. They always keep an eye out for a natural result. If the cheekbones are treated during the nasolabial procedure, the results will be better, and less filler is needed between lip and nose.